If December 26th is your least favorite day of the year - the day you begin to regret your overindulgent Christmas spending, begin refusing to open your credit card bills, and succumb to an annual bout of depression - you seriously need to change the way you deal with Christmas. You and yours can enjoy a very Merry Christmas without forfeiting your financial security.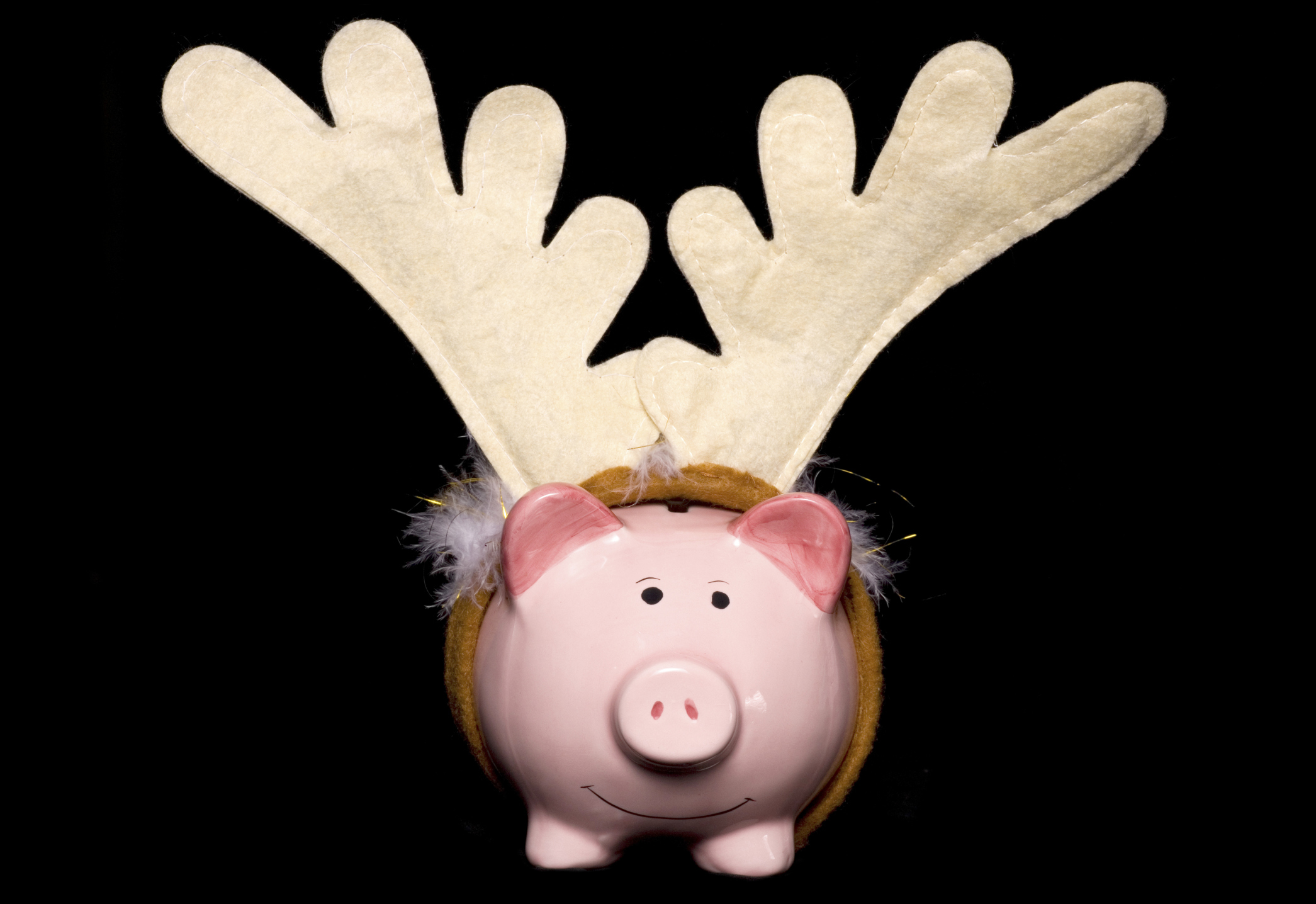 So stop looking for that second job and quit hounding your boss for overtime.
Here are a few ways to be festive and frugal at the same time.
1. Discard the cards.
By the time you`ve selected the perfect box of Christmas cards, blown through several sheets of your expensive address labels, and forked over a not-too-small fortune for postage, your Christmas card list has made your wallet several pounds - if you`re in the United Kingdom, this will have a double meaning - lighter. Why not take advantage of modern technology and send out e-cards? You can even custom-design them to make them more personal. And it won`t cost you anything.
2. Master of the art of budgeting.
Yes, no matter how much you dread that "b" word, a budget will keep you on track this Christmas season. It will enable you to avoid over-spending, plus it will help you allot specific dollar amounts for each person on your list.
3. Develop an eye for savings.
In order to get the most for your dollar, there are a few golden shopping rules that you need to follow.
4. Shop early.
Getting an early head start will not only ensure that no one on your list is disappointed, but it will give you time to compare prices and get the best deal.
Comparison shop. If you have followed rule number one, you can now afford to take the time to shop around and find the best price.
Check online. Don`t forget to check for deals online. Many internet retailers offer free shipping options during the Christmas season, making this a highly viable alternative to many brick and mortar stores.
Use coupons. Yes, your granny had it right. Clipping coupons can save you a fortune, providing that you were going to make a purchase anyway. Just remember not to buy something you don`t need simply because you have a coupon.
Use points. If you`ve accumulated a pile of rewards on your credit card, this is the perfect time to cash them in for Christmas gifts.
4. Don`t over-decorate. Unless your home is going to be featured in a magazine spread, there is no reason to spend a fortune on decorating. Trying to keep up with the neighbors will only create a destitute neighborhood on December 26th, so ignore the Griswolds next-door and do your own thing.
Go artificial. An artificial tree will save you money in the long run as it is a one-time investment. It is also less likely to go up in flames, shed a mound of pesky needles all over your living room, or result in a National Lampoon-styled squirrel invasion.
Try homemade. Some of the best Christmas decorations are the ones that are homemade. Get crafty with the kids and make ornaments together. Nature is teeming with decorative resources like pine cones, evergreen boughs, and acorns. You can even partake in the traditional art of popcorn-stringing.
5. Become an economical epicurean. A holiday meal can cost a fortune. While your guests may leave with full bellies, you are the only one left with an empty bank account. Here are some ideas to ensure that your Christmas feast is a huge success without necessitating a visit to your local food bank for the weeks following.
Say "yes." When your guests ask if there is anything you`d like them to bring, say "yes." Ask them to bring a salad or a dessert - or any other item that you hate to prepare.
Make it a potluck. Why not have a Christmas potluck? It will not only save you time and money, but it will ensure that you have plenty of food for the masses. Plus, it will give your guests the opportunity to show off their culinary skills and bring their favorite dish.
Keep it simple. You don`t need to buy a special "Christmassy" tablecloth, napkins, or table-runner that will only be used once or twice a year. Save your money for something else.
By following a few simple tips, you can have a fantastic and frugal Christmas. So embrace December 26th and, if you plan it right, you may even have some money left over to hit those Boxing Day sales. Merry Christmas.
How do you save money at Christmas?
Kimberley Laws is a freelance writer and avid blogger. She has written on a large variety of money topics including budget vacations, free social media tools, and cloud accounting software. Image courtesy of photos.com.