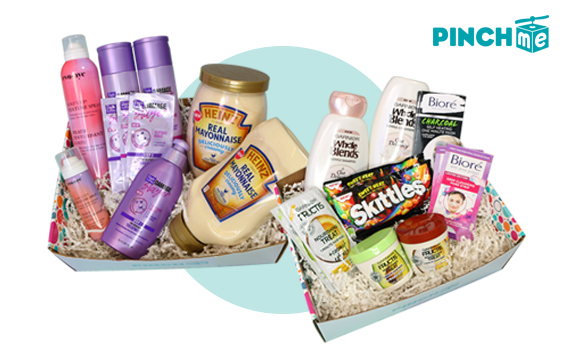 Who is PINCHme:
PINCHme.com
is a site that lets you try products from leading brands, completely for FREE! All they ask is for your feedback on the products.
Every month, a range of free samples is released on
PINCHme
for members to claim. These samples include grocery, baby, pet, beauty, home and personal care. Sample Tuesday happens once a month (generally the second Tuesday of the month) where all the samples are released on the site. Members may be matched with 3-4 samples on Sample day based on what they have filled out in their member profile.
How It Works:
To get started, you'll have to
create a new account
. Complete your member profile by answering questions like "Who You Are" and "What You Like to Buy" so that PINCHme can get a feel for the products that you like. On sample day, head back to
PINCHme.com
to choose samples to add to your box. 2 weeks later PINCHme will ask you to provide your feedback about the products you tried.
NOTE: This item is absolutely free, but please note that Closet of Free Samples does not ship out freebies and free samples! Also, Closetsamples.com does not offer free stuff or free samples for sale. Follow the instructions provided above to request the listed freebies. If you need to contact a specific merchant, please follow the link to that merchant's own website.
Visit Closet of Free Samples website every day for more new freebies and deals.