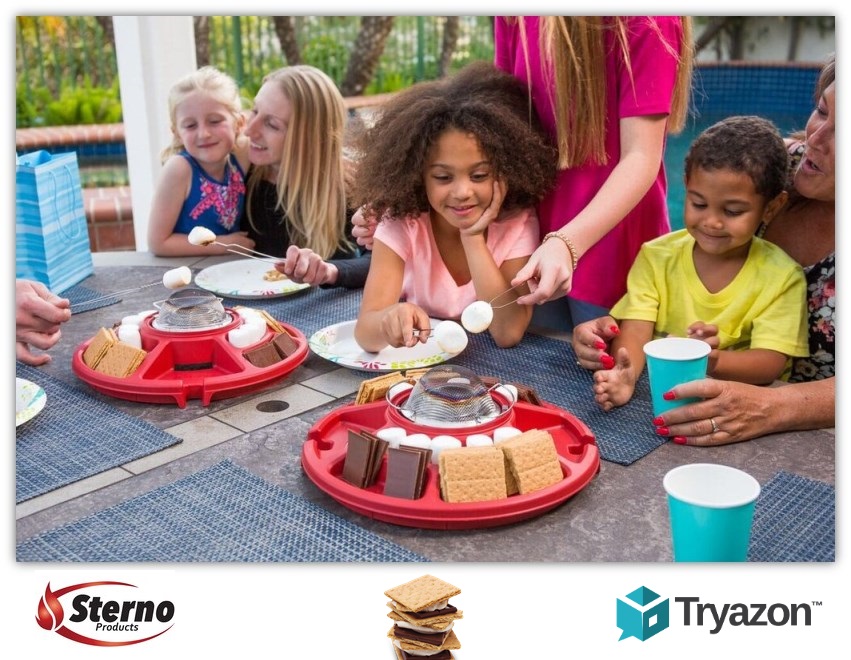 Nothing quite says summer like the taste of one of America's favorite treats, the S'more. However, there are those times where you may not want to go through the hassle of setting up a fire or traveling to a nearby camping spot. And sometimes the weather doesn`t cooperate, causing you to miss out on good food and fun. Luckily, there is a solution! Now you can roast authentic S`mores whenever and wherever you want with a brand-new product.
Sterno
's new Family Fun S'mores Maker is taking this treat to the next level. Being a long time leader in the camping and food service industry, Sterno has developed this handy, innovative, easy-to-use device for any household. Using their removable heat cans, you can make as many S'mores as you wish. Indoors or out, this is the perfect way to fulfill that intense craving!
Tryazon
will choose
100 hosts
for this party opportunity. Those picked will have the opportunity to receive a party pack with samples to showcase to friends and family in late June.