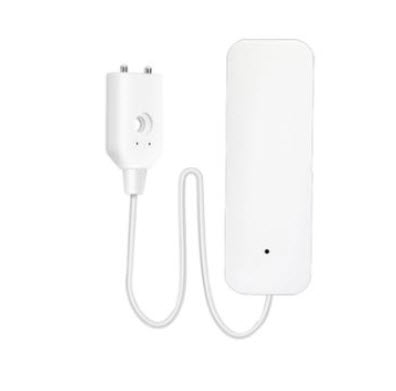 Water Leak Detector - Place anywhere and everywhere you could have a water leak (behind toilet, under sinks, near water heater, basement etc) - Be notified instantly to a leak loud by audible alert - Folks, this could literally save you THOUSANDS in water damage by knowing right away! - Smaller than a deck of cards - Order 6 or more and SHIPPING IS FREE!
Need to check for a water leak?
Water Leak Detector with Sensitive Sensor Probes.
A standard audible alarm: Load alert WILL let you know there is an issue the moment water is present.
Powered by AAA battery, which lasts a VERY long time due to it taking nearly no energy to function.
If you prefer, you can grab this
WiFi Water Leak Detector
instead. These always sell out quickly so check back often to see if it has been restocked!
Psst...

I frequently post exclusive deals and coupons on my

Twitter Page

.

Be sure to follow so you don't miss out!