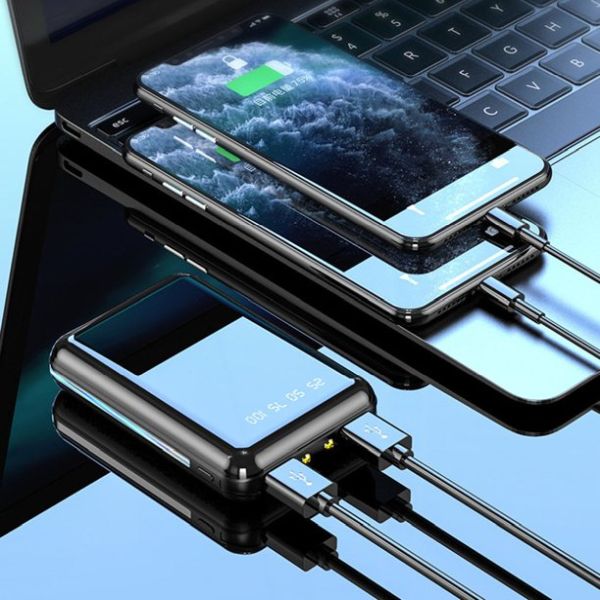 Don't miss out on this deal for your emergency supplies!
Features:
1. Fast charging speed: The built-in fast charging chip speeds up by 60%, and the charging is faster.
2. Full screen mirror: This product adopts double mirror design, which is portable and beautiful.
3. Dual output ports: dual devices charge at the same time, dual USB charging is more convenient.
4. Flashlight design: This product is equipped with a strong LED flashlight, which can also be used for lighting in dark environments.
5. Portability: This product is small in size and light in weight, which is very convenient to carry around.
Description: This power bank has a large capacity, is portable and beautiful, and is very suitable for mobile phone charging.
Specifications:
Product process: cool frame design of piano varnished cloth
Battery type: polymer battery
Capacity: 12000mah
Size: 94*63*24mm