You will receive a random color from a few assorted colors. They all keep food warm / cold the same :)
Keep your treasured, home-made casserole dish safe and warm with The Royal Standard's Insulated Casserole Carrier. This beautiful carrier is made with cotton, polyester, and PEVA lining for protection and insulation while you take your food on the road.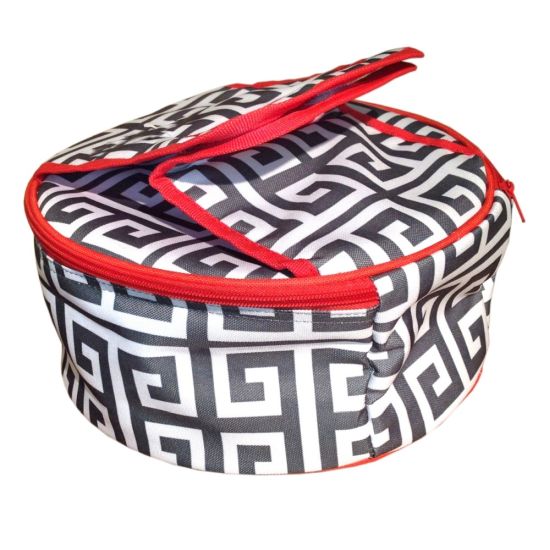 With it's beautiful Aqua and white pattern, its secure zipper, and convenient handles this insulated casserole carrier is makes taking your round casseroles to parties even easier. Your guests are sure to love the unveiling of your home-made dish from its beautiful round insulated casserole carrier by The Royal Standard.
Product Features
Insulated casserole carrier
Round
Cotton
PEVA lining
Spot clean
Aqua & White
10" diameter x 4" Tall