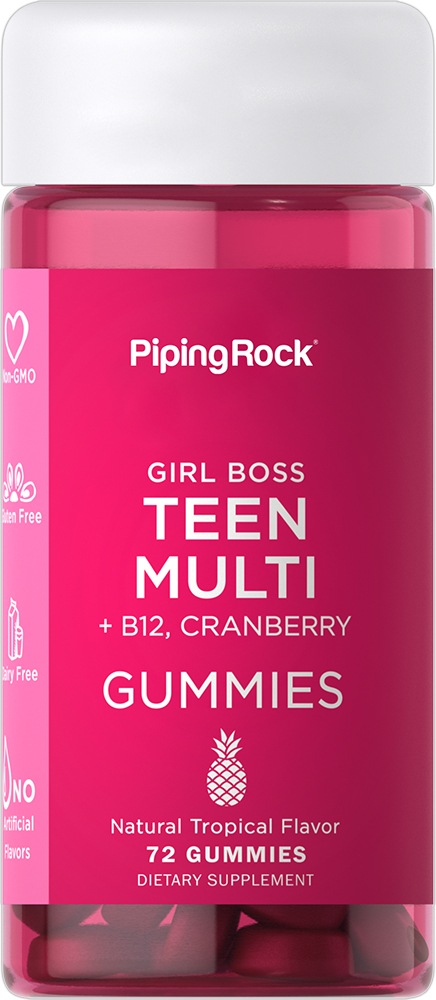 Don't miss out on these gummies! I got some for my daughter and she likes them!
Teenagers need a multivitamin that can keep up with their busy routines. Quality nutrition is important for staying active and getting key vitamins and minerals to support a healthy lifestyle. Nutrients such as B12, Biotin, and Cranberry, provide powerful nutritional support for teens in their transition into womanhood. Girl Boss Teen Gummies are the delicious way to get wide-ranging benefits with over 15 key ingredients promoting healthy hair, skin, and nails, and nutritional wellness for girls!**
Girl Boss Teen Multi
- Multivitamin Gummies
- B12, Biotin, Cranberry
- Non-GMO, Gluten-Free, Dairy-Free
Natural Tropical Gummies
Girl Boss Teen Gummies deliver a satisfying blast of natural tropical flavor in a gluten-free, non-GMO, and dairy-free supplement. Our gummy formula provides a blend of key vitamins and minerals including vitamin B-12, biotin, and cranberry extract for strong nutritional support in young women. Gummies are made with pectin and natural flavors, making them the honest choice for a clean wellness experience.