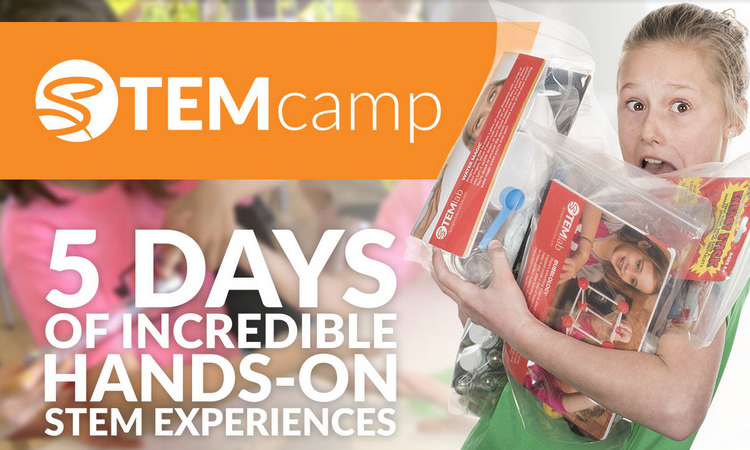 Remember when every kid on the block wanted to go to science camp? Here at
Steve Spangler Science
, we want to keep that tradition of summer learning and fun alive with hands-on STEM Camps. We are taking the incredible hands-on experiences you trust us to provide and combining them with new technology, engineering, and math activities and challenges. That`s a STEM mixture you know kids will love. Our STEM Camp consists of 5 days of activities per pack. You decide the number of children and we will send you 5 days worth of supplies for each child. Each day has a new theme. Our STEM Camp Collection is geared toward ages 5 - 11 years old and includes materials for 2 hours each day.
Current Coupons
? Looking for more
Subscription boxes
and
monthly clubs
?
Look HERE!
Looking for Homeschool curriculum & Resources? Try these:
McGraw-Hill Education
 | 
college curriculum
 | 
Lesson Planet
 | 
BESTtrafficschool.com
 | 
ABC Home Preschool
 | 
Knowledge Box Central
 | 
Educational Insights
 | 
RedShelf
 | 
Curriculum on Amazon
 | 
Dover Publications
 | 
National Autism Resources Corp
 | 
Steve Spangler Science
 | 
Legacy Learning Systems
 | 
Nest Entertainment
 | 
Spaces2Grow
 | 
Essential Skills Advantage
 | 
Wyzant
 | 
Green Kid Crafts
 | 
Space Scouts LLC and Animal Trackers LLC
 | 
Educents
 | 
Magoosh
 | 
Zebra Education Inc.
 | 
Mindprint Learning
 | 
Aprende hablando
Places to buy School Supplies: