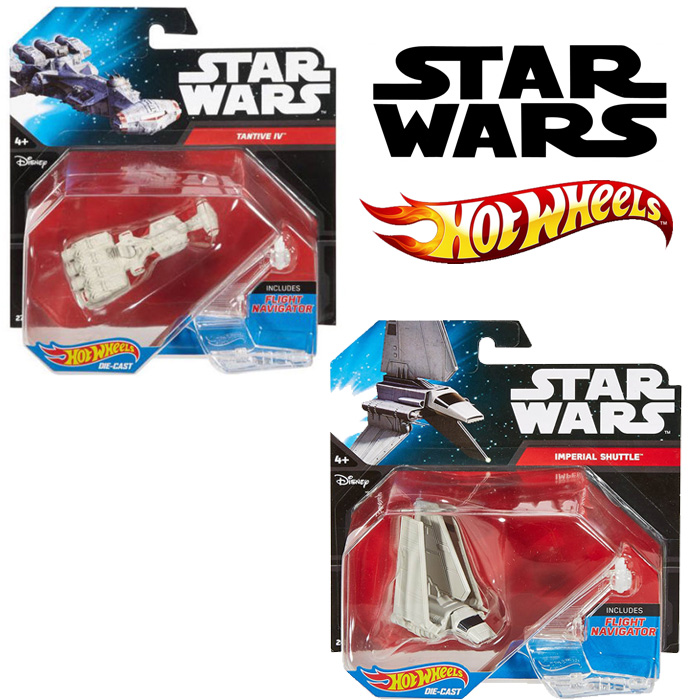 Two of kids' favorite brands—
Hot Wheels and Star Wars
—have joined forces! Launch into hyperdrive with a Star Wars Hot Wheels Starships! Kids will love re-creating some of the universe's most epic battles and fiercest showdowns with these starships. Slip on the Flight Navigator, raise your hand and send your them "flying" across the room—just like in hyperspace! The Flight Navigator also doubles as a display stand to show off your collection. Starships can be used with Hot Wheels Star Wars play sets (sold separately) so kids can build an entire galaxy of play!
Product Features
Makes a great gift for fans of all ages
Includes set of 2 different Hot Wheels Star Wars Starships
Flight Navigators included in all to let kids "fly" their starships
Flight Navigators also double as a display stands so kids can show off their collection
In a collectible scale that's small enough to fit in your pocket
Includes: Imperial Shuttle and Tantive IV
???? Get

Cash back

on this purchase by using TopCashBack! Sign up here for FREE!
*Tip: Open the TopCashBack link a new window, search for the store, select it and it will open in a new window. Once this happens, you can close that window and continue shopping from where you were. Doing this will log that you are shopping through TopCashBack without losing your place!
???? Want to Save More Money? Try these out: