Been looking for a great deal on Antigravity Chairs? Right now at Ebay pick up TWO antigravity chairs for just $52.99, shipped! These usually cost $60 per chair, so this is a fantastic price!
I love the Blue color – but they also have dark brown, tan and black to choose from.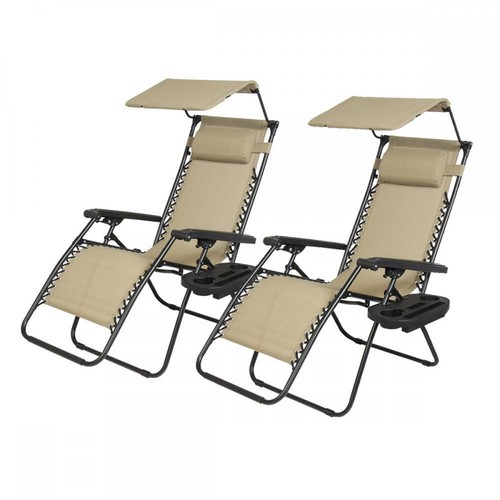 Get this *2-Pack* ofZero Gravity Folding Chair with Tray and Canopy for only $64.99!

I also found these Zero Gravity Chairs with Double Cupholders (2-Pack) for only $67.94, shipped. These come with handy food & drink trays – so you don't need to hop up once you get comfy.