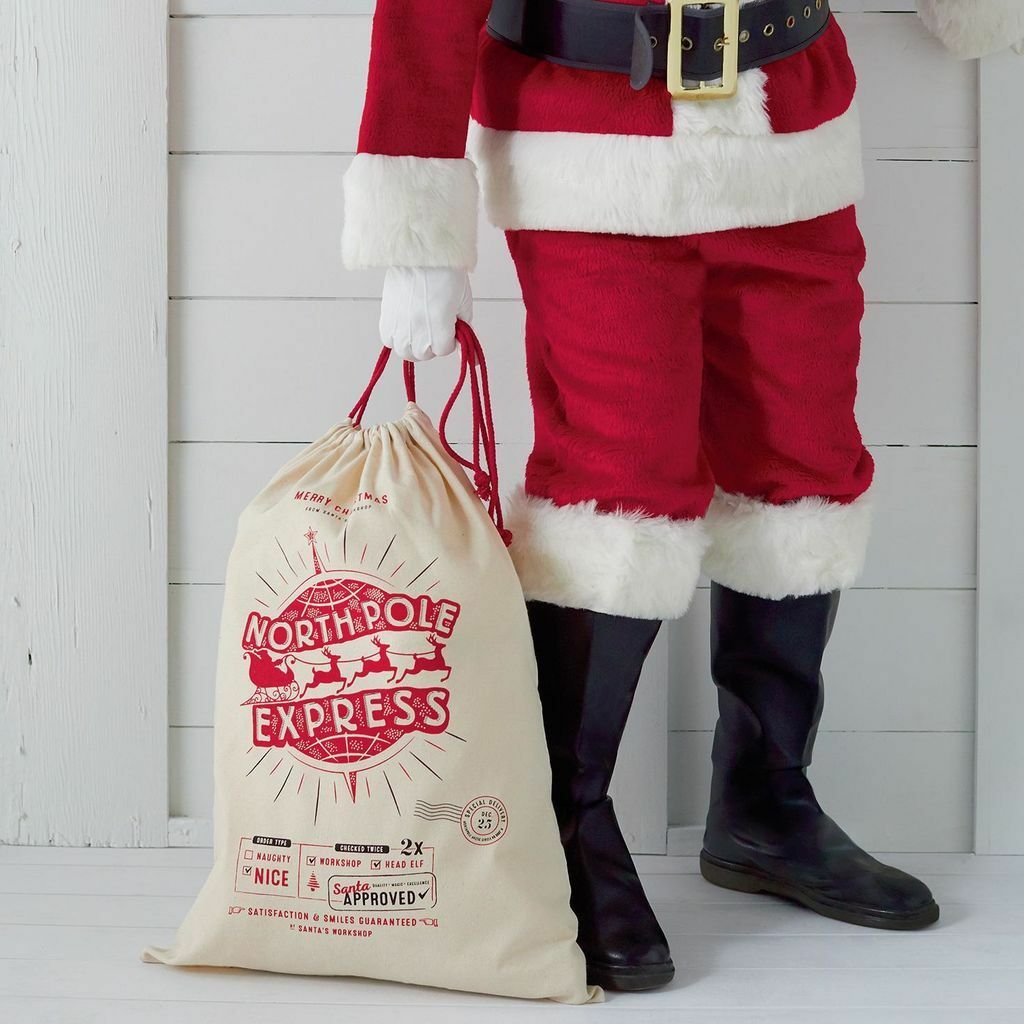 Even better, you can get this bag filled with mystery gifts for an extra $34.99!
Special delivery from the North Pole! This great canvas Santa bag is perfect for Christmas morning! Measures 19.5" x 27.5" and have a spot where you could write a person's name on it so they know it's just for them! Style will vary between the 2 pictured.
You can order it empty or have us include a mystery gift to help jump-start the filling!