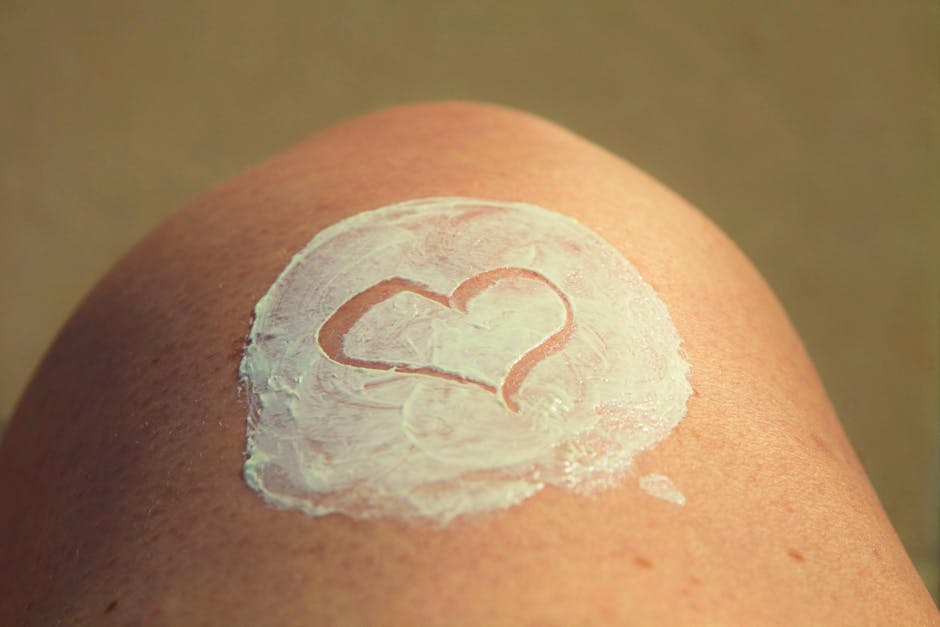 Twenty-six of the strangest, weirdest, and let's be honest, grossest skincare products on the market. From gag-worthy-yet-I-want-that
pore vacuums
to treatments that
make your feet peel off
, these weirdos might be the perfect new addition to your hygienic regimen.

You've spent countless hours treating your face to moisturizers, masks, peels, and who knows what else. You can't spare some time to make sure your finger-tip game's equally on point?

This Microderm Abrasion Gadget That Literally Vacuums Out Your Pores
That. Is. Gross. And I really wonder how it'd work on me.
Selected Review:
Once I felt my pores open up, the junk that was removed from my face was amazingly gross. My skin felt incredibly clean. I couldn't believe what was suctioned out of my pores! I definitely recommend this.

Who doesn't love these things? And they're as gross as they are effective.
Selected Review:
These work great! I used them after a long day of wearing foundation. It really helps if you wash with warm to hot water, since your pores open. Make sure to NOT dry your face before you put these on. They'll only work if your face is wet!

Not gonna lie: these extraction tools have always freaked me out. But they're a seriously effective and gentle way to keep your skin clear.
Selected Review:
What doctors and dermatologist recommend actually has merit this time around. Using fingers to release bumps, fingernails will destroy the skin. I never knew what difference not using fingers would make. Wow. This kit has worked tremendously in reducing and eliminating after marks.

These Ultra-Sharp Tweezers Literally Pluck The Plugs From Your Pores
Sure, you could make use of these ultra-sharp tweezers for removing slivers, but that's a waste of their pore-clearing potential.
Selected Review:
Wow, this is a miracle worker. I used to have black heads on my nose. Make sure you steam your face or take a hot shower before using. Really impressed with how easy it is to use.

This Black Sugar Mask That'll Make Your Skin Sweetly Soft
Not gonna like, this stuff looks delicious. The mask embraces the abrasive power of Brazilian black sugar crystals to all-naturally exfoliate that dead skin off your face.
Selected Review:
This however, is perfect, the sugar granuals are not too coarse, but are just fine enough to really get rid of any dead skin. I like that it's also a mask that you can leave on/ that if it does happen to be too rough for you adding some water to the product and working it on your face softens it down a bit.

This Baby Foot Peel That'll Make Peeling Your Feet Disgustingly Addictive
Selected Review:
OMFG. If I had to describe this, I'd say it is the grossest yet most amazing thing that's ever happened to me. I've worked full time, on my feet, for the last 10 years. I get regular pedicures, but there is only so much they can do. I saw this on a Refinery29 article and knew I had to give it a try.

If you haven't used one of these, you need to. Watching the Baiden mitten quickly amass all your dead skin into light grey rolls… it's disgusting. And so addictive.
Selected Review:
This mitten is so, so amazing a really can not believe that i was walking around with all of that nasty dead skin on my body i am going to recommend this to all of my friends and family! truly amazing.

This Classic Black Face Mask That's A Grossly Satisfying Experience
These black masks are everywhere now, and that doesn't make them any less fun to use. It's like peeling a black balloon off your face. Only with all sorts of nastiness attached.
Selected Review:
This product was THE most effective, painless, and CLEAR-EST way to remove your blackheads. It literally pulled out all of my blackheads, including the ones in the corner/crease of my nose, which other products weren't able to remove since they were always the sticker kind. My nose was so smooth after removing all of the blackheads. I have not seen my nose this blackhead free in a very long time. This product really works and I strongly recommend it.

This Undeniably Hilarious Carbonated Mask That Foams The Filth Right Off Your Face
Even if this thing didn't work, I'd still be in just for the experience. Fortunately, it does.
Selected Review:
AMAZING!!! MY FACE HAS NEVER FELT SOOO SMOOTHE AFTER!! It would not stop boubling! I love it!

If you're looking for a less ebullient mask experience, this mask'll do nicely. Packed with minerals from the mud at the lowest elevation on earth, it promises to moisturize and revitalize your skin with no bubbles in the process.
Selected Review:
Really like this mask. It goes on very smoothly and doesn't feel like concrete on your face when it dries. I like the way it left my skin, my pores felt clean and my skin overall felt soft.

This Fancy Pillowcase Uses Silver Ion Technology To Keep Your Skin Blemish-Free Overnight
Use it, abuse it, and once you're done, melt it down make some earrings from the silver!
Selected Review:
Does exactly what it is designed to do.

While it may not be as delicious as meringue, this Egg White Pore Foam is just as packed with protein from the albumen in egg whites. And unlike its more delicious cousin, it's also accompanied by a host of supplemental vitamins and minerals. Prepare your pores for terrific refinement.
Selected Review:
My gf introduced me to this face wash when she brought me back a bottle from her NYC trip. Probably the best face wash I've used as it doesn't leave my skin over dry, it leaves it nice and matted (I have oily skin), and my pores cleaned and tight, and skin feeling smooth. A little goes a long way.

Flexing your lips over this silicone mouth exerciser will (apparently) rejuvenate sagging skin, preventing wrinkles and other signs of aging in the process. It'll also make a great gag gift, humiliate you in front of company, and lead to many, many questions if found out of context.
Not dissimilar to its Japanese cousin, this Korean skincare device poses more questions than it answers. In addition to its apparent powers of slimming the face, it'll also make a great human muzzle, chic femmed-up Bane mask, or a comprehensive self-restraint device to keep yourself on that diet.
Selected Review:
I only wore this a few times, and my friend already comes up to me, literally unknowingly…telling me, "you lost weight," I was like "huh? I don't recall trying to lose any" lol but of course I was still flattered, and then he was like "it shows on your face" and I screamed so loud that this product was working. I use it for like maybe 10-20 minutes before I got to sleep, but I'm not a consistent person, so to get that compliment, I was very pleased!

This Biore Cleanser Uses The Power Of Baking Soda To Sweep Out Your Pores
First it'll de-stink your fridge, and now it'll de-clog your pores? Baking soda is, apparently, magic.
Selected Review:
After my very first wash, this cleanser made my face have that nice dewy glow (as if I were wearing highlighter) even though my skin was completely soft and dry. This dewy appearance, which I love, is most prominent when my skin is bare and clean. However, it does still come through full-coverage foundation.

This Soft Washcloth That Washes Makeup Away With Water
Definitely more satisfying than gross, the Makeup Eraser is a go-to solution for makeup removal that's easy on your skin. And you know you'll get some deep satisfaction out of seeing all these makeup smeared on the towel.
Selected Review:
I was amazed how little effort it took to remove all my makeup, including waterproof mascara. I found that a quick hand wash off it and then hanging it on the towel bar over night was enough to keep it clean for the next use. I machine wash it once a week.

Yup, apparently donkeys produce milk (I did not know this). And they make apparently great Korean masks from it!
Selected Review:
I applied to my freshly cleaned face, and noticed after a minute that it was tingling. I was scared that in 30 minutes I was going to have a bright red face. I decided to just take my chances since I read good things about this mask. After it was basically dry, I peeled the mask off and looked at my skin. It was like MILK, my skin was redness free, the red spots from past acne were gone, and my pale, hydrated skin was shining through. I should have taken a before and after because it was really magical.

These silkworm cocoons are the newest trend in skincare. Just pop one on your fingertip and rub it in small circles over your skin, and the silk threads are supposed to remove oil, dirt and even blackheads.
Selected Review:
As for the product itself, it is very exfoliating but doesn't seem to strip the skin terribly. I have very very fair Irish skin that is prone to congestion and seemingly random sensitivity. I had some peeling skin on my nose from a disagreeable moisturizer and a cocoon was perfect for scrubbing off the extra skin. These are rough enough that if you scrub agressively, the skin will be bright red afterward, so even scrubbing gently these are abrasive and likely not suitable for every day.

Snails, I don't love. Bees? Keep them away from me. Snails and bees, together? No Thank You. Fortunately, this gel essence only utilizes the beneficial aspects of our outdoor pals: snail mucin, and bee venom. The mucin supports cell regeneration, while the bee venom acts as a natural anti-inflammatory, anti-bacterial and anti-viral agent.
Selected Review:
Has prevented breakouts and completely cleared up my sensitive/oily skin. was concerned the venom would cause an inflammatory reaction since i'm allergic to most bug bites, but it does not.

And after that title, I'm officially grossed out. But also, very, very curious. Apparently, you can even wear these things under makeup.
Selected Review:
Pop/poke, drain out what you can, clean and dry the area, and then place these babies over that nasty pimple. This is best done overnight so the patches have time to draw everything out. Very effective!

If masks made from donkey milk aren't niche enough for you, perhaps one of these popular masks made from snails will fit the bill. Reviews are stellar, and they're regularly out of stock, so these snails must know something we don't!
Selected Review:
This is the best mask I've ever used, the hydrogel causes the snail mucin to penetrate more deeply. It soothed my sunburned skin and the redness went away. My skin was still soft two days after use, I will definitely buy this five pack again.

This Top-Rated Exfoliator Will Tingle The Dead Skin Right Off Your Face
Combining the power of tea tree oil, pumice, and white charcoal, this Tea Tree Scrub is one of the most popular in its category on Amazon.

While the instructions may be in Thai, you'll be able to figure this one out: it's basically a gigantic Biore strip for your entire face. And it's dirt cheap.
Selected Review:
Surprisingly for me, but it works much better than way more expensive products. Pulls out the dirt from your pores really well.
I just warm it up a little in a microvawe, apply, put the blotting paper on, wait until it dries – and that's it, remove it.

If you haven't tried blotting paper, it's time. The papers absorb excess skin oil on contact, and turn satisfyingly translucent when soaked to capacity.
Selected Review:
I've had oily skin my whole life and have used countless types of oils blotting sheets because they're life savers. THESE ARE AMAZING. Great deal, big sheets, and they pull out one at a time so easily. I used to use Clean & Clear sheets or knock offs of the same thing but I'll never go back. Give these a try – completely worth it. They work well and are easy to use. No negative things to say at all.

Those looking for an easy, satisfying and chemical-free solution to hair removal need look no further than the Tweezerman Smooth Finish Facial Hair Remover.
Selected Review:
It is so easy to use. Hold the coil against the area, turn the silver part near the handles. The hair is removed quickly. Multiple hairs are removed at once, if they are in the same direction. Seems less painful than wax. No redness of the skin. Very, very fast and easy.