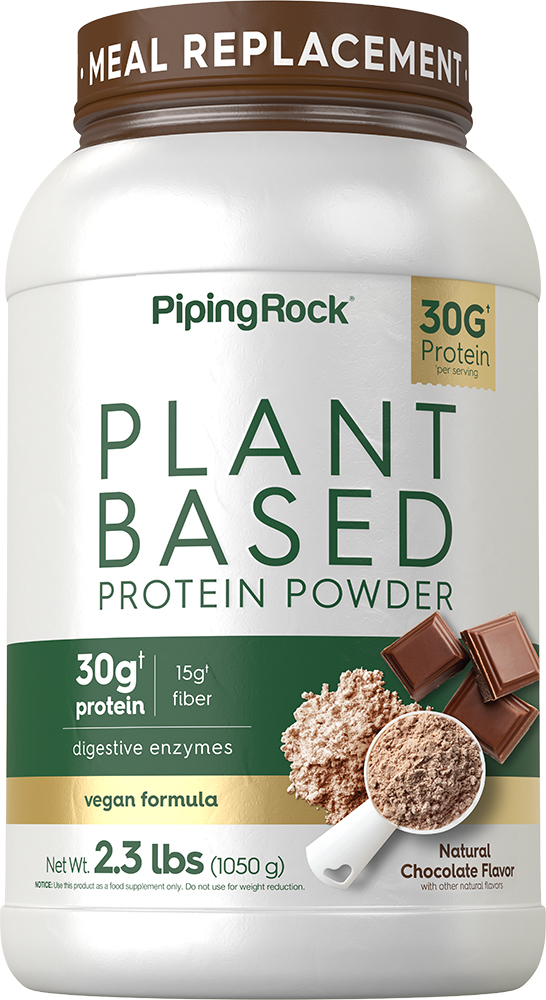 RUN! Take advantage of this deal!
It's no secret that plants are an excellent source of vitamins, minerals, fiber, and protein. But getting a complete blend of superfoods in one place isn't easy. PipingRock Plant Protein Powder is the ultimate vegan protein source, packed with over 30 plus superfoods in a plant protein matrix, featuring a medley of seeds, sprouts, fruits, and greens! Each serving provides 30g of protein and 15g of fiber, loaded with numerous essential vitamins, minerals, and digestive enzymes to help you thrive on a vegan routine.
PipingRock Plant Protein Powder
- Plant-Based Protein Matrix
- 30+ Superfoods
- 30g of Protein
- 15g of Fiber
- Natural Chocolate Flavor
Shake, Bake, or Blend
There are many ways to enjoy PipingRock Plant Protein Powder. Simply add two scoops to shakes, smoothies, or baked goods for a strong nutritional boost and delicious natural chocolate flavor. Our formula is naturally Free of Gluten, Lactose, Dairy, Artificial Flavor, Preservatives & Non-GMO, providing a clean wellness experience for a healthy and active lifestyle.
NEW? Use the coupon code ABG529 to get $5 off your first purchase UNDER $40 or $10 OFF your first purchase OVER $40!