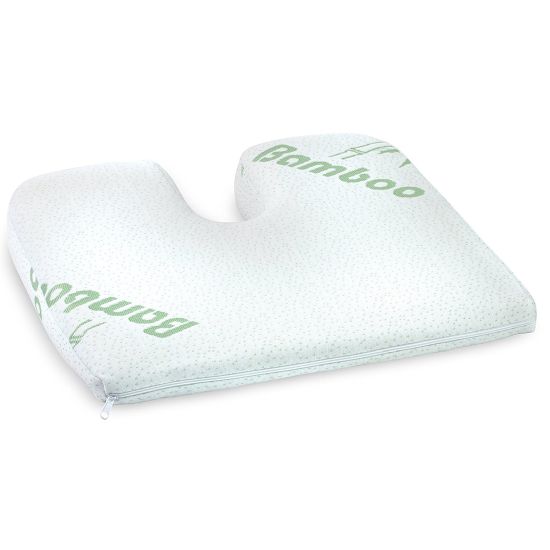 Currently $19.97 on Amazon with 4/5 Stars Review!
Superior Foam Coccyx Pad for Back Sciatica Tailbone Pain Relief - For Travel Car Auto Home Office Chair Sports Events Stadium Bleacher by Perfect Life Ideas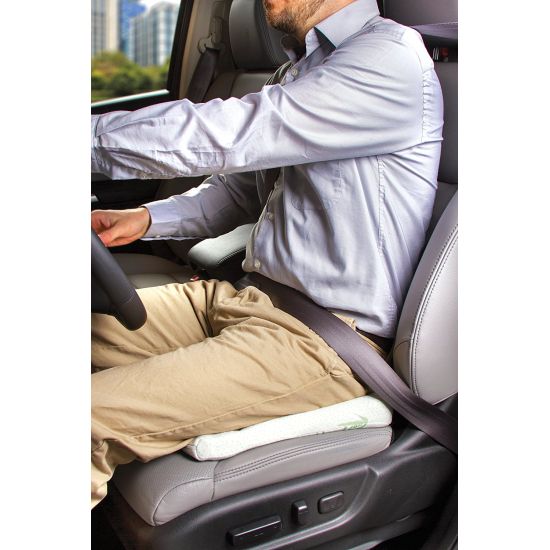 Product Features
PROMOTES HEALTHY POSTURE AND PROPER SPINE ALIGNMENTS - The perfect seat cushion for anywhere you sit, at home, office, car, auto, vehicle, travel, wheel chairs or on-the go, even at ball parks, games, stadium bleachers. The tailbone cushion, coccyx cushion, car seat pad lumbar support comfort cushion, wedge shaped foam seat pad with cutaway at spinal cord area pillow construction reduces pressure promotes a healthy posture and spine alignment to bring relief from sciatica, coccyx and back pain.
USE ON STADIUM SEATS, BLEACHERS, PORTABLE CHAIRS, FOLDING STOOLS, CAR SEATS, BENCHES AT PARKS, PICNICS, CAMPING AND MORE. Perfect for use in most sports settings, including arenas, bleachers, stadiums seats, school sports stands, or placing it on a portable chair, wheel chair, or folding stool. Use while camping, fishing, hunting, bird watching, or even when travelling on car, auto, vehicle seats. The tailbone seat paid cushion is great for travel use on a plane, or anywhere you go.
WEDGE SHAPED HELPS REDUCES BACK PRESSURE, HELPS RESTORE THE SPINES NATURAL CURVED POSITION. Wedge shaped seat pad tilts your spin and back forward to promote a natural healty posture. The lumbar cushion, coccyx cushion, coxxyx set cushion seat pad with orthopedic design has a cutaway pillow construction helps to relieve pressure from your spine, tailbone and lower back to bring relief from sciatica, back and tailbone pain.
HYPO-ALLERGIC DESIGN, ALL- NATURAL BAMBOO WASHABLE ZIPPERED COVER is made from sustainable bamboo for a comfortable, breathable surface. Removal zippered cover is machine washable and dryer safe. Temperature sensitive visco-micro foam conforms to your body and temperature. Portable and lightweight bamboo lumbar foam cushion is versatile and can be used at the game, park, arena, stadium, on the floor or at work in the office, or at home or as a wheelchair cushion or a lifting cushion.
SATISFACTION GUARANTEED. CHOICE DOCTOR AND NURSE ORTHOPEDIC SEAT CUSHION CAN BE USED AS A BACK PILLOW. Therapeutic bamboo tailbone seat cushion ideal for physical therapy pain relief lumbar support comfort sciatica paid and to bring relief from lower back pain, is also used as a back pillow at home, office chair, sofa, couch, in a car, auto, or other vehicle by kids, children, teenagers, girsl, boys, men, women, seniors, patients, health professionals. Size 17" Wide x 14" Long and 3.0" Thick.