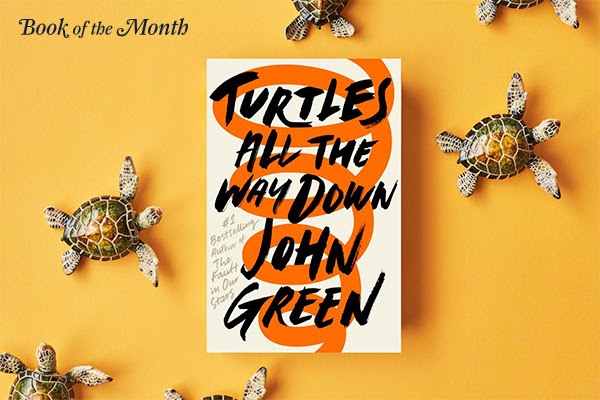 Breaking news! John Green, the beloved author of
The Fault in Our Stars
, has written a new novel, and it's FREE for anyone who joins with code
GREEN

. This deal is live as of right now
!
We're also currently running a freebie deal for Stephen King's newest book, Sleeping Beauties. New members can get this book free when they join with code KING. This deal is also live right now!
This month our guest judge is Empire star and author Gabby Sidibe. She chose After the Eclipse, a haunting true crime memoir.
We're also excited to tell you about Beasts of Extraordinary Circumstance. It's not available to the world until November, but our members get early access. Who doesn't love being first?
Our other selections include an instant classic by one of America's best writers, a sci-fi thriller about toppling the patriarchy, and more.
Our extras are
Turtles All the Way Down
,
Sleeping Beauties
,
Top Ten
by
BOTM
Judge Katie Cotugno, and Gabby Sidibe's stirring memoir,
This Is Just My Face
. Members can add these books to their boxes for only $9.99.
Book Selections
❃ Beasts of Extraordinary Circumstance by Ruth Emmie Lang - Judge Steph Opitz
❃ After the Eclipse by Sarah Perry - Judge Gabby Sidibe
❃ Manhattan Beach by Jennifer Egan - Judge Kristen Iversen
❃ The Dark Lake by Sarah Bailey - Judge Nina Sankovitch
❃ The Power by Naomi Alderman - Judge Laia Garcia
► Looking for more
Subscription boxes
and
monthly clubs
?
Look HERE!