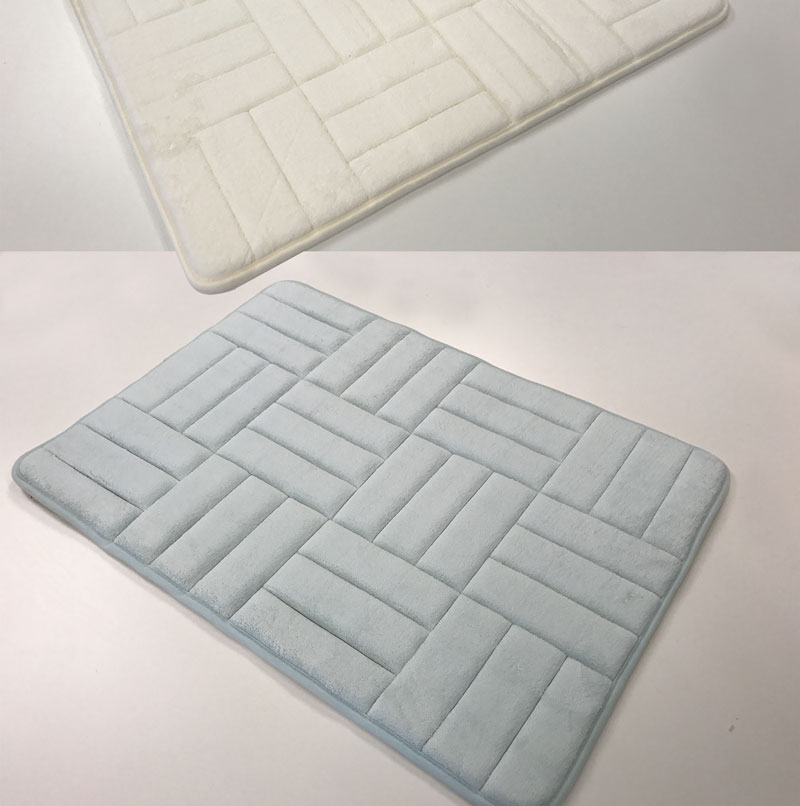 Quite possibly the most indulgent, plush bath mat you`ll ever own. A soft memory foam core ensures superior absorbency and pampers your feet each time you step out of the tub; the diamond-stitched pattern lends subtle style to your decor. Bath rugs don`t get much better than this. So soft! It`s like stepping on a cloud. Count on comfort using this
memory foam bathroom rug
. You`ll never want step out of the shower on any other rug again! It`s super absorbent and luxurious! Non-slip backing. Polyester; machine washable. Measures 17x24 inches and is available in cream and sea foam green.
Product Features
5 Different mandala designs - yours will be chosen randomly
Super absorbent and luxurious
Measures 17x24 inches
Available in cream and sea foam green
???? Get

Cash back

on this purchase by using TopCashBack! Sign up here for FREE! ????
*Tip: Open the TopCashBack link a new window, search for the store, select it and it will open in a new window. Once this happens, you can close that window and continue shopping from where you were. Doing this will log that you are shopping through TopCashBack without losing your place!
Want to Save EVEN More Money? Try these out: