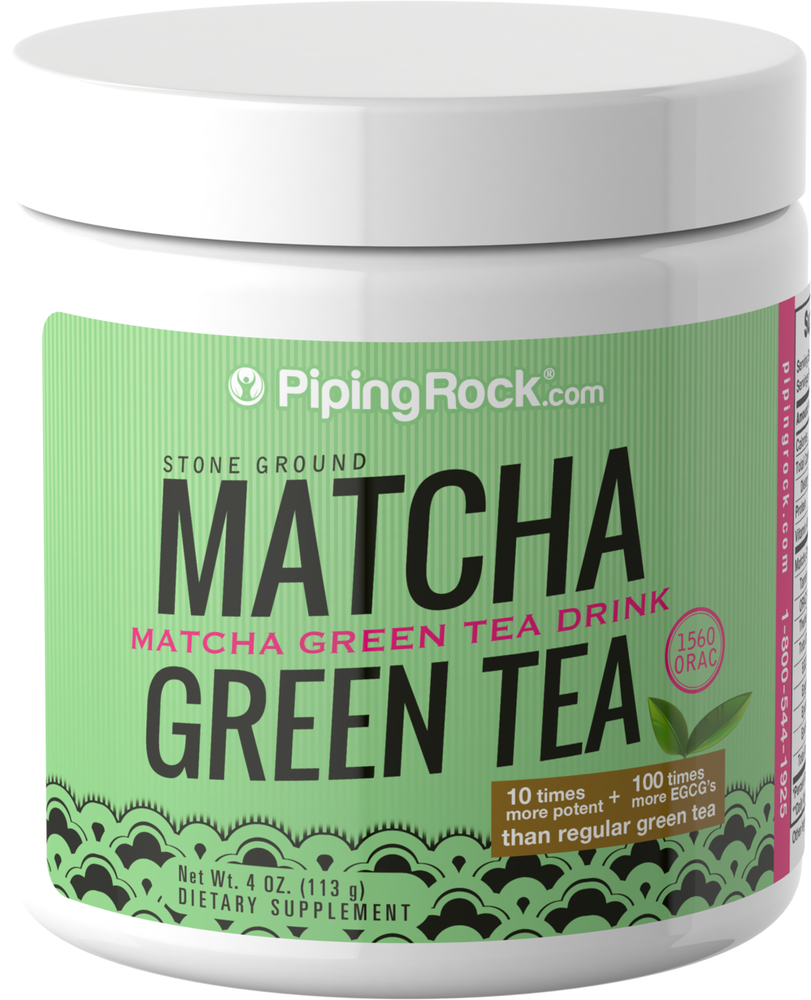 If you enjoy Matcha Green Tea, grab this while it's on sale!
NEW? Use the coupon code ABG529 to get $5 off your first purchase UNDER $40 or $10 OFF your first purchase OVER $40!
Green tea has historically been a staple of traditional Asian culture, used for ceremonies and simple day-to-day life. It's distinct taste has made it a popular choice for many across the globe, and now you can enjoy the wonders of matcha with our easy-to-use Green Tea Matcha Powder!
Matcha
naturally contains catechines, EGCG, and tannins, in addition to caffeine and amino acids. A serving can help support mild steady energy, making it perfect for focusing on work, meditation, or play. Vibrant green in color, Matcha tea has a pleasing aroma and a rich full-bodied taste.
Directions for Use
One of the best things about powdered Matcha is its ability to be used in numerous recipes! Add this versatile powder to your smoothies, lattes, or even baked goods, or simply enjoy on its own. For traditional tea, mix 2 teaspoons (about 5 grams) into 6-8 ounces of hot water and blend well.
Piping Rock's Promise:
We proudly offer you our ever-growing selection of Vitamin & Supplement products designed to help you achieve your wellness goals at the lowest cost in the industry! The beauty lies in the depth of our assortment. Piping Rock carries hundreds of Vitamin & Supplement products for Men & Women's Health. We offer capsules, powders, softgels, liquids, organic formulas, and much more. Our products are stacked with premium ingredients, sourced from all over the globe. Our robust product line is evolving every day to meet your wellness needs!
About Piping Rock's Quality:
You've found your One-Stop-Shop for Vitamins & Supplements at Piping Rock. Our formulas are crafted in our own "GMP Certified" manufacturing facilities. We verify Piping Rock products with third-party, FDA-registered agencies to ensure quality & purity. Each product goes through hundreds of checks, in-process, and post-production. Furthermore, we can assure you that everything that is on our label is consistent with what goes into our Vitamins & Supplements. We guarantee purity, potency, safety, and innovation in everything we do.