Best Sellers - always in demand!
Explore our best-selling toys, top-rated bondage, better sex essentials and sexy lingerie ranges. Discover exactly why customers love them so much by reading our 5-star reviews written by real customers. With discreet and fast dispatch from our Atlanta, GA warehouse, plus free 1-year returns for any reason.
Make sure to check out the new Design a Sex Toy Range - Blow Yo
To celebrate the launch we are giving away a FREE Peppermint Lube with all Blow Yo Orders.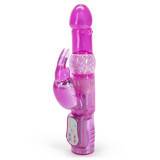 Don't miss these coupon codes to use while you're there!