Are you looking for the perfect set for new parents? Here are some HOT items that match perfectly together that would be perfect for any new parent! Of course, feel free to just purchase them individually instead of as a set if you prefer. Thanks to Thirty-One and Amazon, you can be the stylish mom or dad on the block!
Here are the items seen in the picture to make your perfect gift set:
The Summer Infant Pop N' Sit Portable Booster supports on-the-go lifestyles and makes feeding time easy with a removable, BPA-free tray, innovative pop and fold set-up, and over the shoulder carrying bag. With its lightweight design and compact fold, the Summer Infant Pop N' Sit Portable Booster is perfect for dining on-the-go or even in the patio with your little one. When your baby needs a place to eat, just pop it open. Bon appétit!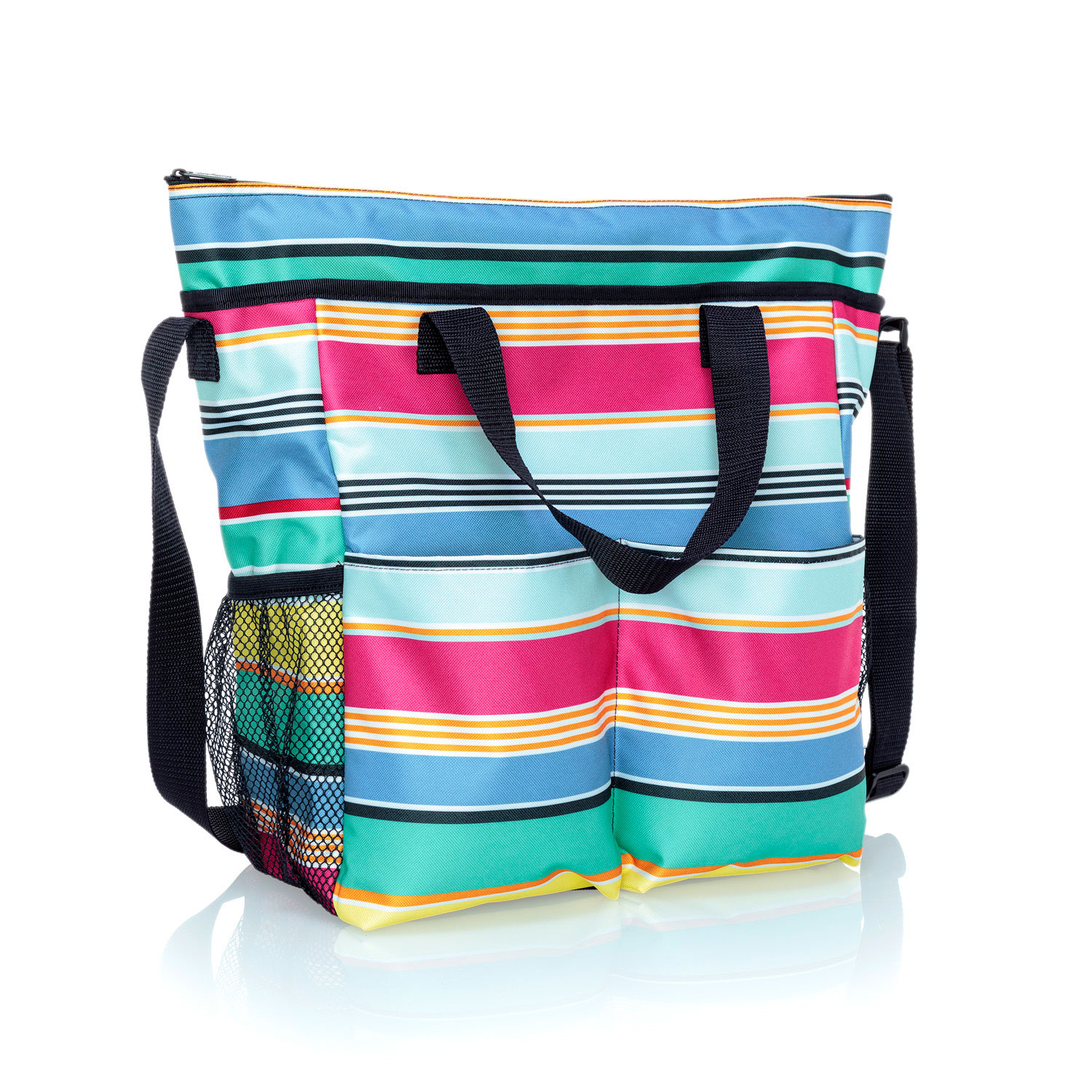 Our practical, versatile everyday crossbody tote keeps you organized when you're on the go. Whether it's the gym, work, travel or a day at the beach, you can get there hands-free because of the adjustable crossbody strap and plentiful pockets on this bag. Top zipper keeps contents secure within your tote bag. Expandable up to 10% with extendable closure.
Key features:
Polyester
4 exterior pockets, including 2 mesh pockets
1 interior flat pocket
Adjustable crossbody strap with grip handles
Zipper closure at top
Extendable closure increases capacity by 10%
Monogramming and personalization options available
13"H x 12"L x 5.5"D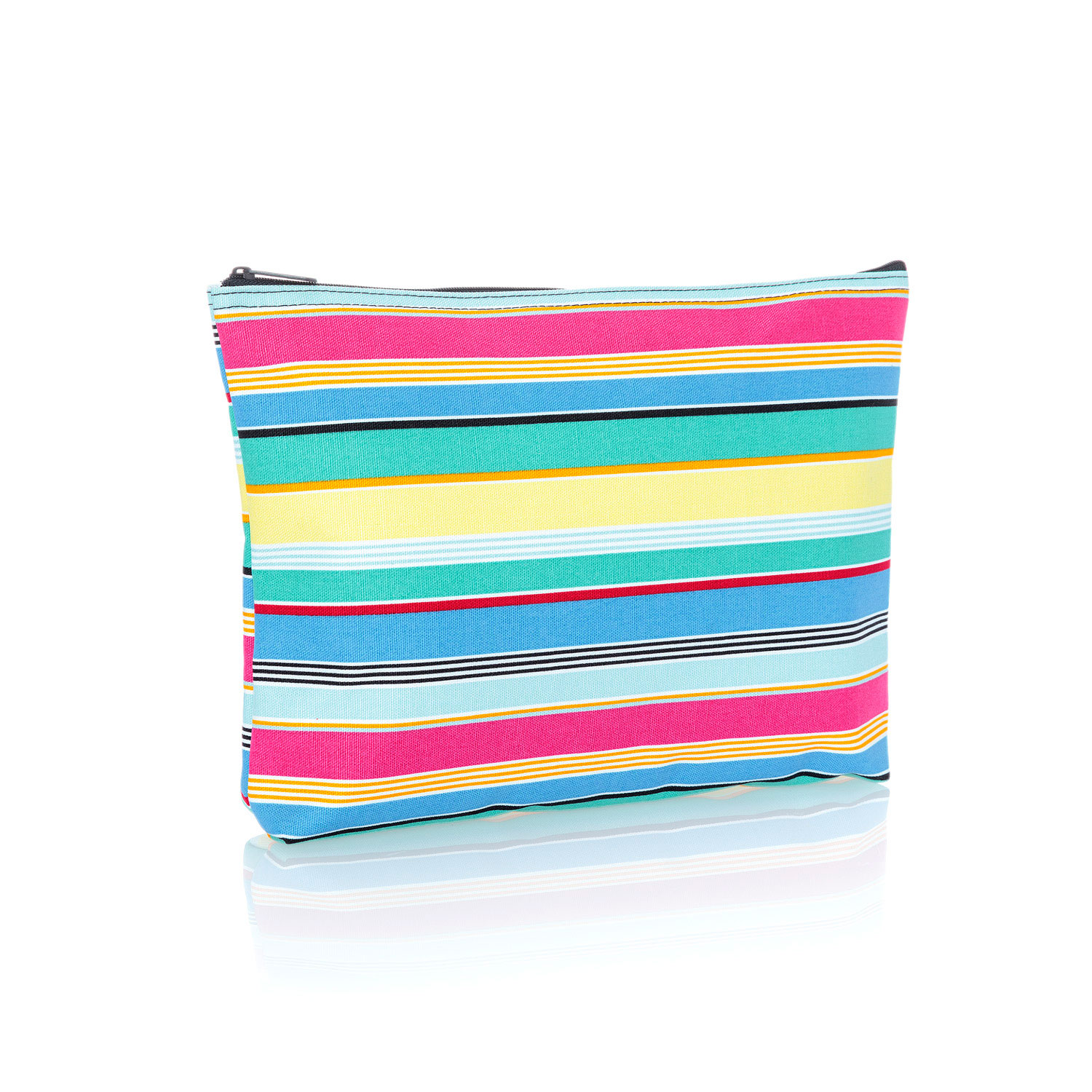 When you need to keep things separated for traveling, business or home, the Zipper Pouch is a must-have essential. Made of laminated canvas and featuring a zipper closure, the Zipper Pouch is a great option for transporting beauty products, jewelry, accessories, first aid, baby items, art supplies, medications and more when you're away for the weekend or longer. Keep it in your beach bag for lotions and sprays, in your car for manuals and service papers or in your desk drawer for cords and chargers.
Key features:
Canvas
Laminated white interior lining
Zipper closure
Monogramming and personalization options available
Approx. 9"H x 12.25"L x 2"D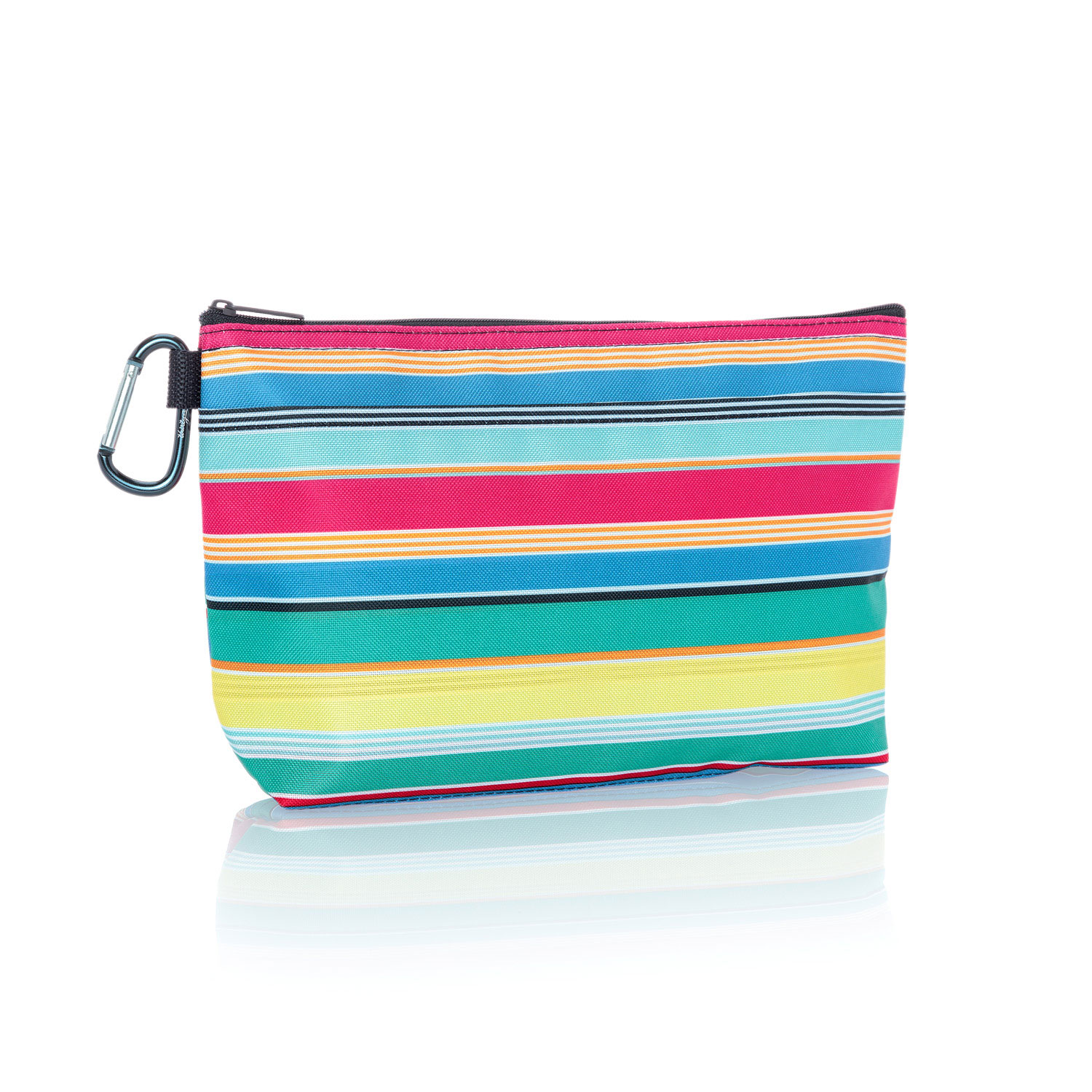 The Cool Clip Thermal Pouch makes a great addition to any
tote
,
bag
or
backpack
when you need a little extra space or just need to keep items separated and easy to access. Great for snacks, sunscreen, medicine, make-up, valuables, cell phones, baby food, bug spray, first-aid supplies and many other items. Features a washable and wipeable thermal lining, exterior clip, zipper closure and front pocket.
Key features:
Polyester
Water-resistant thermal lining
Washable and wipeable
Zipper closure
Front pocket
Exterior clip allows for attachment to bag or tote
Monogramming and personalization options available
Approx. 8"H x 11.25"L x 3"D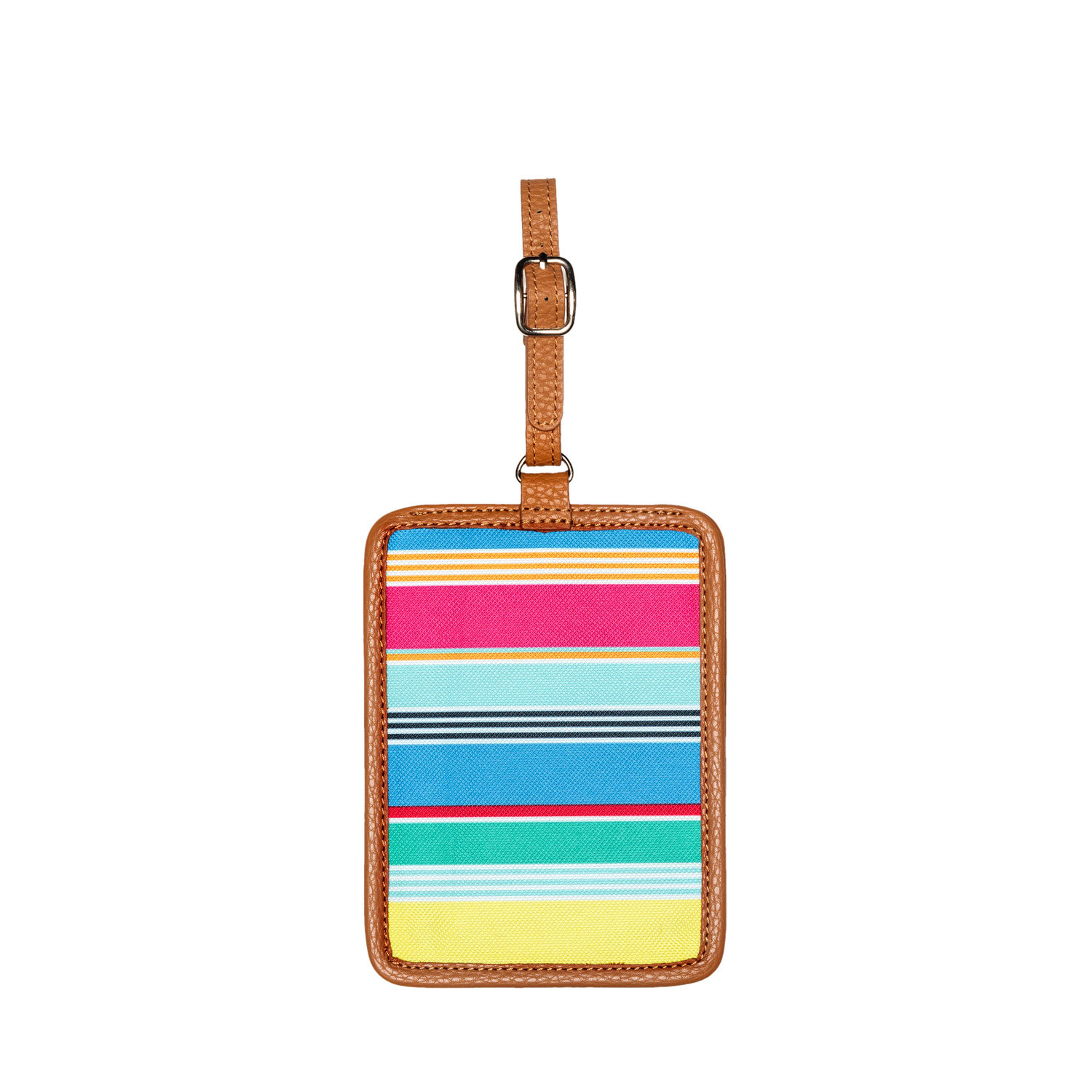 Mark your travel baggage in classic style with our new Carry Me Away Luggage Tags. Printed in patterns that match back to several of our most popular travel pieces, these tags feature a slot for your identification information, a snap closure and a buckle strap that attaches to your bags. Personalize your luggage tag for easier identification and to add a touch of style.
Key features:
Polyester
Buckle attachment
Slot for luggage identification card
Snap closure
Monogramming and personalization options available
5.75"L x 4"W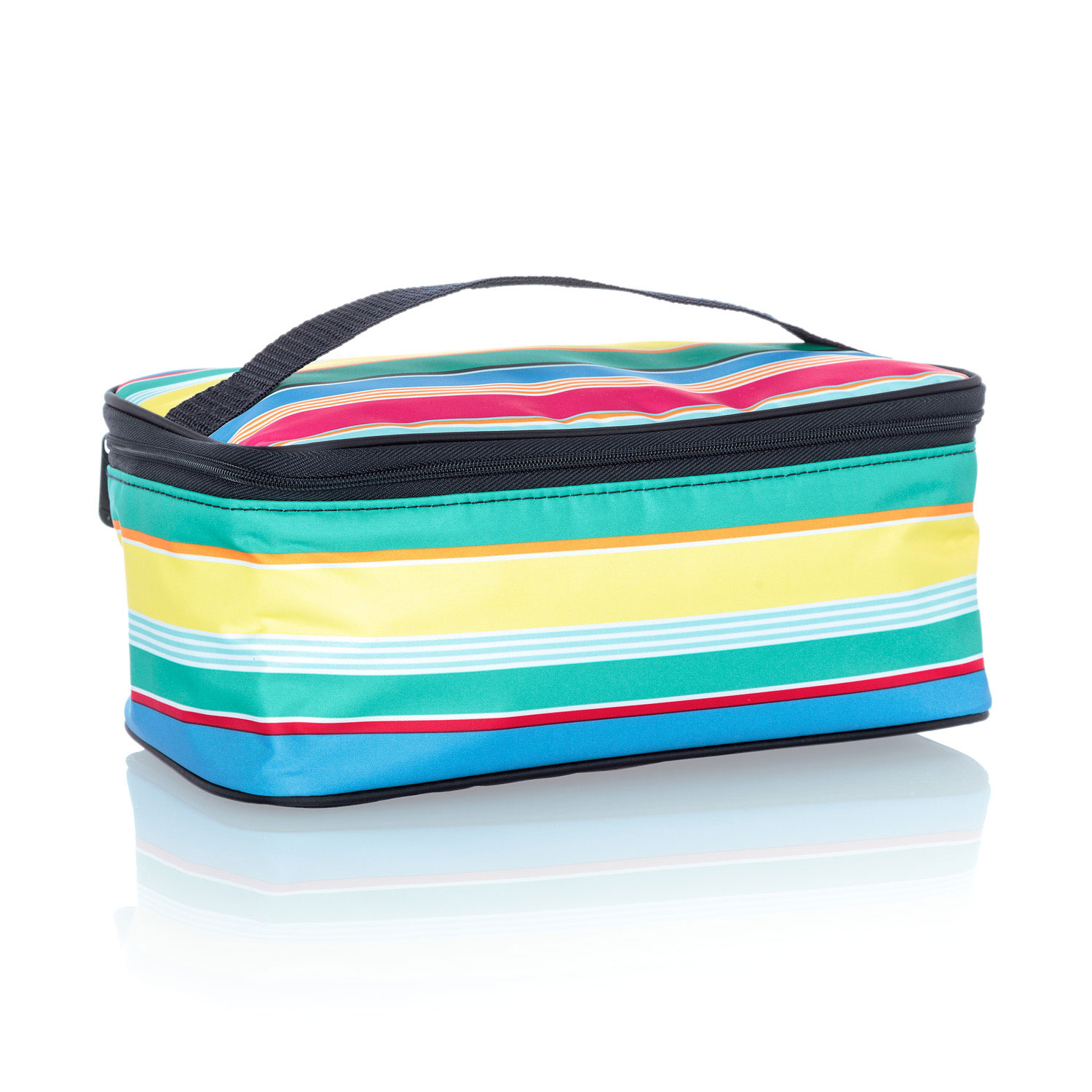 Whether you're traveling or just organizing your bathroom space at home, our Glamour Case is the perfect storage accessory for you. With four brush holders and a clear PVC zip pocket, this stylish cosmetic case keeps your cosmetics, toiletries and other beauty needs are right at your fingertips. The zip closure and top handle strap ensure that transporting it is neat and easy.
Key features:
Polyester
Zipper closure
Top handle for carrying
Four brush holders
Clear PVC zip pocket
Approx. 4"H x 9"L x 5.25"D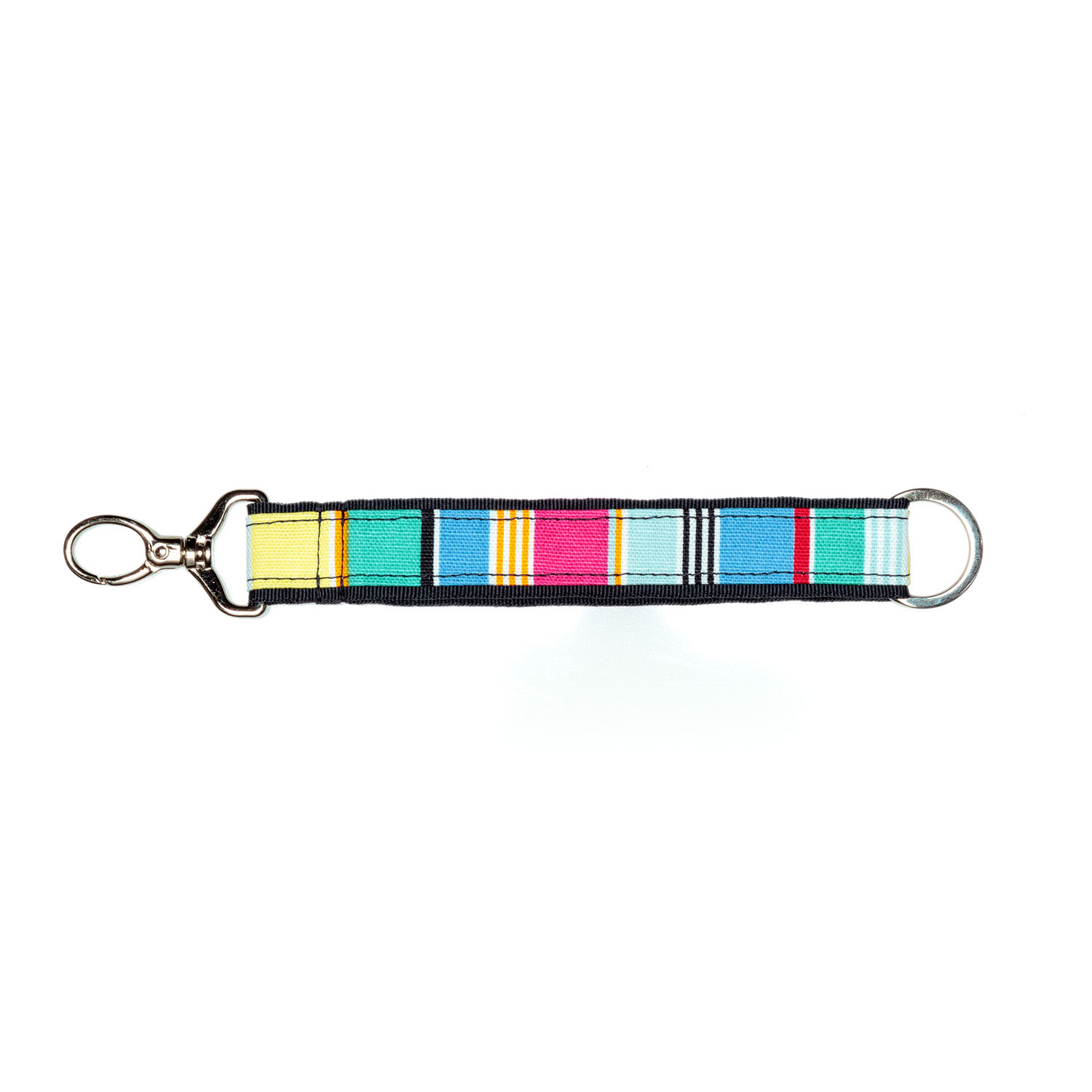 Never forget where you put your keys again or spend time searching through your bag or purse for them. Our signature keychain with fabric wristlet strap, the Hang-It-Up Key Fob, attaches to your key set with an easy-open silver lobster clasp. Use the clasp to hook on your favorite bag, tote or thermal and the D-ring to attach your keys for easy access while on the go. This unique fabric keyring also clips to itself to make a handy loop around your bag handle or wrist.
Key features:
Lobster claw and D-ring
Approx. 1"H x 6.5"L
These all make for a great on-the-go diaper bag and travel set for new parents. What are your parenting must-have items? Feel free to share them in a comment below!