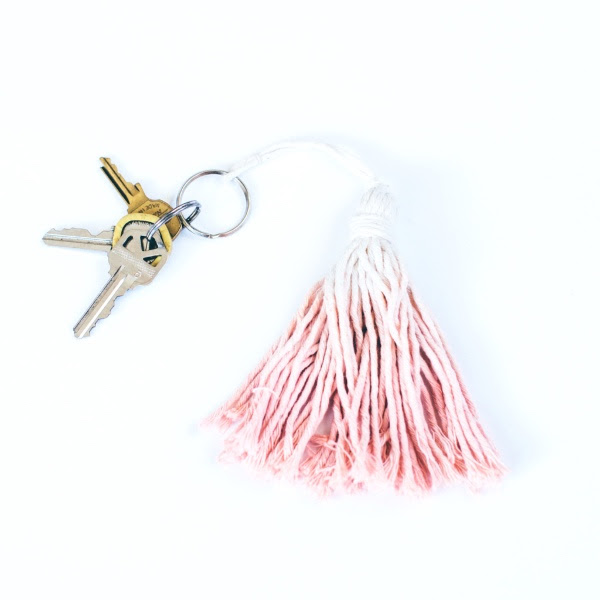 We have the third spoiler for the
September Artisan Box
! Each Threads Box will come with:
Tassel Bag Charm:
 by Tribe Alive, Honduras, (Retail $10.)
Materials:
 100% Cotton cord with brass key ring.
Measurement: 
9 inches (from top of the key ring).
Suggested use:
 Attach to your keys or the zipper of your day bag.
Dilcia, a single mother, goes way back with the artisan collective, Mi Esperanza—which means literally, "my hope." Your funky new tassel is testament to Dilcia's own fierce hope to provide. When, in 2005, a flood took part of Dilcia's land, Mi Esperanza helped Dilcia and her boys move to a shelter. Afterwards, equipped with a Mi Esperanza micro-loan, Dilcia opened her own business but was forced to close shop when a local gang demanded she pay a "war tax." Finally, after excelling in a Mi Esperanza sewing course, Dilcia earned the recognition that spurned her upward mobility. When GlobeIn's order for tassel charms through Tribe Alive prompted Mi Esperanza to hire six new artisans, it was Dilcia they put in charge of training the new recruits. Your charm has brought Dilcia to a new level of confidence in her work—now let it bring some playful flare to your look!
New customers can use coupon code
WELCOME
to save $10 OFF their 3-month or longer
Artisan Box subscription
. Coupons cannot be combined.