We have the first spoiler for the
January Artisan Box
! Each Love Box will come with:
Hand Blown Wine Glasses (Set of Two)
 by Cristaluc, Mexico (Retail $30). All glasses will be in the design pictured below.
Measurements:
7.5" tall
Capacity:
11 oz
Suggested use: 
Share a glass, share a moment.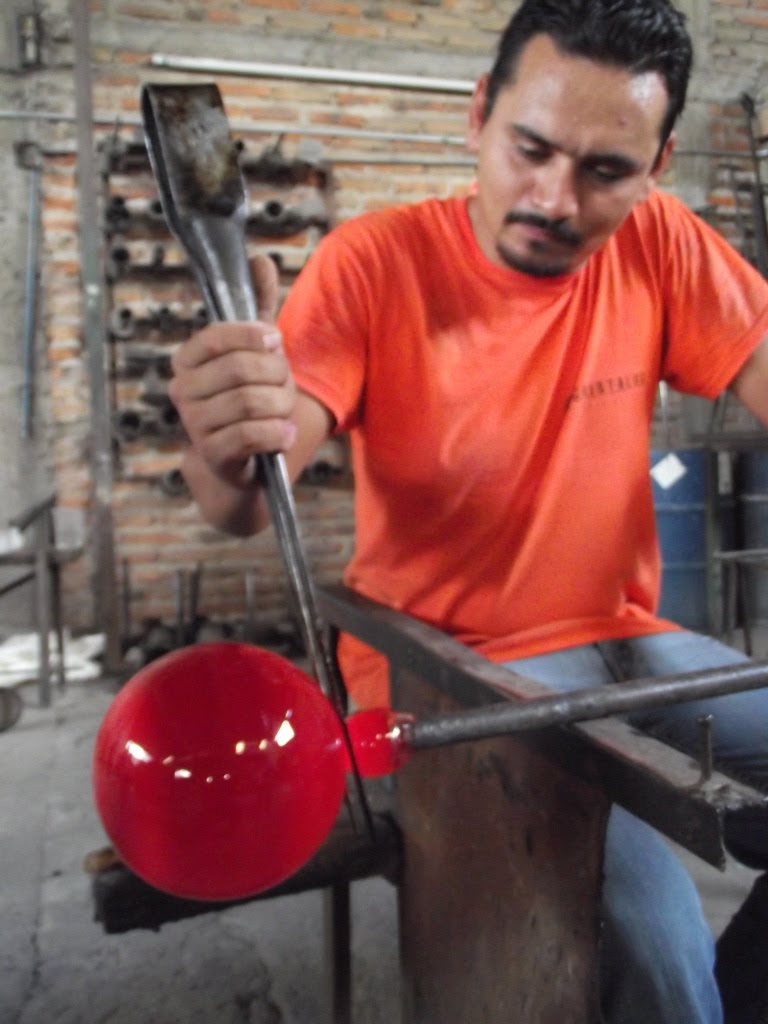 Welcome to Tonalá, a city in the Mexican state of Jalisco and one that is bursting at the seams with handicrafts. Especially known for its exquisite pottery and glass, the city hosts weekly street markets where locals, travelers, and treasure-hunters comb for goods. If you're not able to make it to Tonalá, no problem! Established in 2001, the glass-blowing workshop Cristaluc aims to bring the best of the city's tradition to the rest of the world, while supporting its group of 40 local artisans with a steady income and inspiring space in which to pursue their art. Cristaluc has set its sights on becoming an internationally recognized name in glass blowing, synonymous with quality and true to the local culture of Tonalá. Set your sights on the elegant form of your fancy new wine glasses. Can you believe they began as hot molten blobs? New customers can use coupon code
WELCOME
to save $10 OFF their 3-month or longer Artisan Box subscription. Coupons cannot be combined.