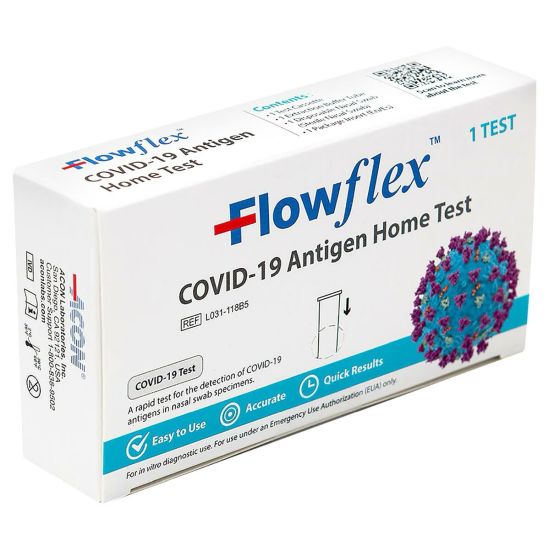 Have you been looking for a COVID test with no luck? Grab these before they're gone!
The Flowflex COVID-19 Antigen Home Test is a rapid test for the detection of SARS-CoV-2 antigens in anterior nasal specimens. It is intended for self-testing use. For use under an Emergency Use Authorization (EUA) only. This test uses a nasal swab sample to determine the presence or absence of COVID-19 antigens in nasal samples. This test is authorized for nonprescription home use with self-collected (unobserved) direct anterior nasal (NS) swab specimens from individuals aged 14 years and older or with adult-collected anterior NS samples from individuals aged 2 years or older. No prescription is required.
Detects Active Covid-19 Infection
No Prescription Required
Test Once
Results in 15 Minutes
Test Children 2+
TIP:
Check out these other
COVID deals
while you are here and save some money!