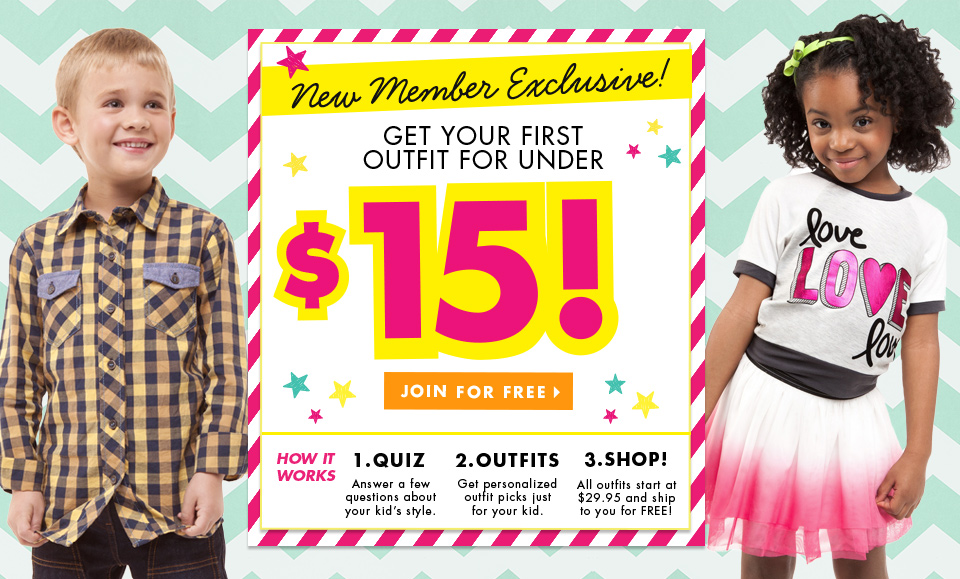 Join FabKids
for FREE and Get your first 2-Piece outfit for under $15! Savings equal to 50% OFF!  It`s simple to get started!
Take the Quiz  ~ Answer a few questions about your kid`s style
Outfits ~ Get personalized outfit picks just for your kid.
Shop! ~ All outfits start at $29.95 and ship to you for FREE!