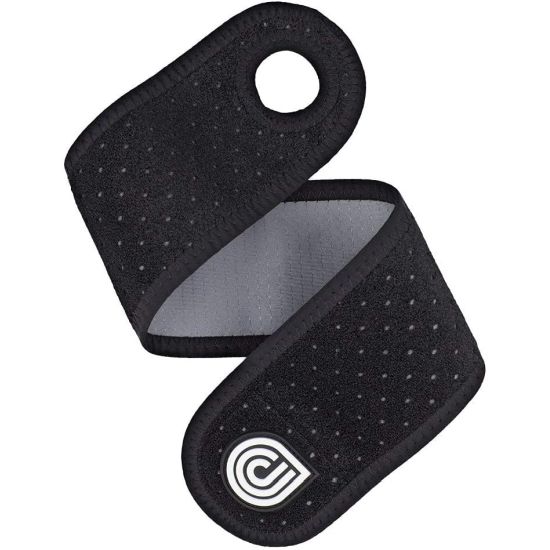 This is a great price! Grab one of these while you can!
Dr. Cool On the Go Wraps are designed to incorporate cold therapy and compress. These can easily be used on knees, elbows, ankles, wrist, foot pain and more. There are two sizes for different areas. These ice and compression wraps are perfect for sports injuries, recovering, overexertion and fatigue. Replace your traditional ice pack with Dr Cool ice wrap and provide comfort and relief on the go.
HOW TO USE: Wet and open wrap, hold each end with blue side up, and run under faucet. Wring out any excess water. Fold wrap and place in the freezer for 30 minutes or until wrap is frozen. Wrap on clean dry skin. Apply wrap with proper tension to ensure circulation is not restricted.
Size Large
Color Black
On the Go Wraps Provide Pain Relief and Support for Faster Recovery
Great for Football, Hockey, Basketball, Baseball, and Any Other Sports Related Injury
Use For All of Your Bumps Bruises and Sprains
Reusable Multi Use Wrap for Ankles, Wrists, and Foot Pain