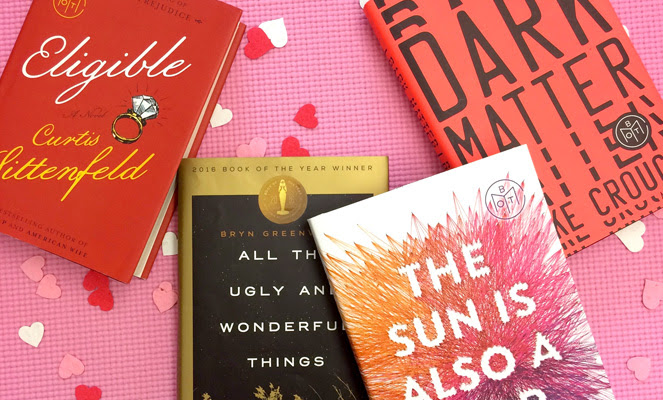 Valentine`s Day is only days away and Book of the Month has curated a list of novels you 
need
. Whether you are celebrating your love with another or just wanting to be whisked away into a fairytale land of the sweetest, steamiest, smartest romances we've read. Read on >>
Valentine`s Day reading list from BOTM
It`s also time to celebrate
Galentine`s Day
on February 13
th
!
Parks and Recreation
fans already know but for everyone else, "It`s only the best day of the year!" - Leslie Knope (Amy Poehler's character on the show). It`s a day to celebrate laughing with our gal pals and to help us forget our problems. In celebration, Book of the Month is highlighting a few of the favorite literary female friendships. Read on >>
Galentine`s Day reading list from BOTM
Who`s your reading companion? Writing or reading a novel can be a long and lonely pursuit. Fortunately, a few BOTM authors (as well as a few BOTM team members) have all adapted a special trick for getting through the solitude––the company of a furry friend! Read on >>
BOTM authors and team members on writing and reading with furry companions
February Promotions
?
$5 for 1-month memberships
?
3-months Membership For $9.99 Per Month + Free BOTM Tote

Like Wine? You`ll LOVE these:
????
Winc
: $20 Off Your First Order ????
Plonk Wine Club
????
Cellars Wine Club
????
The California Wine Club
: Save 50% off your first 3 months! ????
Wine of the Month Club:
 FREE Wine Accessory with Every Gift Membership! ????
Wine Awesomeness
: Subscribe now and get a variety 3 pack of wine every month for only $45 ????
Winecrasher
????
Wine2Go
????
Uncorked Adventures: 
15% Off Wine Clubs