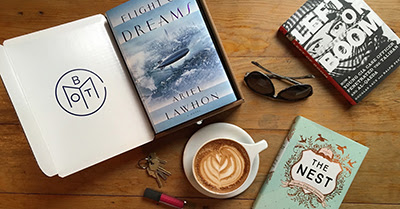 Did you know you can give
Book of the Month
as a gift? This revelation may be just what your readers need to solve their "What to get Mom for Mother`s Day" conundrum. They can send Mom her Book of the Month gift in two ways: 1.
Send By Email
- Book of the Month will email the recipient a gift code with a message from the sender on the date of their choice. 2.
Print A Gift Voucher
- Book of the Month will generate a printable gift voucher which the sender can give to the recipient by hand (or in their Mother`s Day card!). Give Mom the gift of
Book of the Month
this Mother`s Day. It`s the gift that will keep on giving!