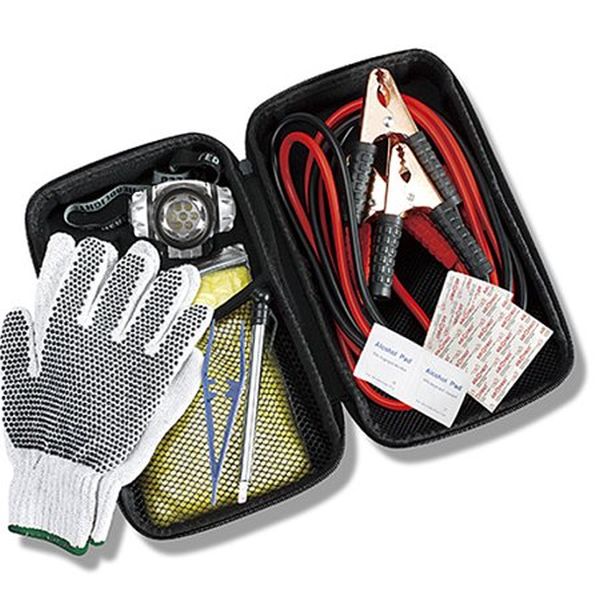 12 Piece Roadside Emergency Kit - Includes Set of jumper cables, Pair of work gloves, Seven-LED headlamp, Tire pressure gauge (550lb.), Rain poncho, Seven-piece first aid kit & Zippered carrying case! Every car should have one of these!
Compact case stows away in case drivers ever need supplies to jump-start a dead battery, see under a dark hood, or adjust tire pressure.This compact case doesn't take up much room in the car, but it gives drivers peace of mind knowing they can handle
roadside emergencies
more effectively.
Product Features
Set of jumper cables
Pair of work gloves
Seven-LED headlamp
Tire pressure gauge (550lb.)
Rain poncho
Seven-piece first aid kit
Zippered carrying case