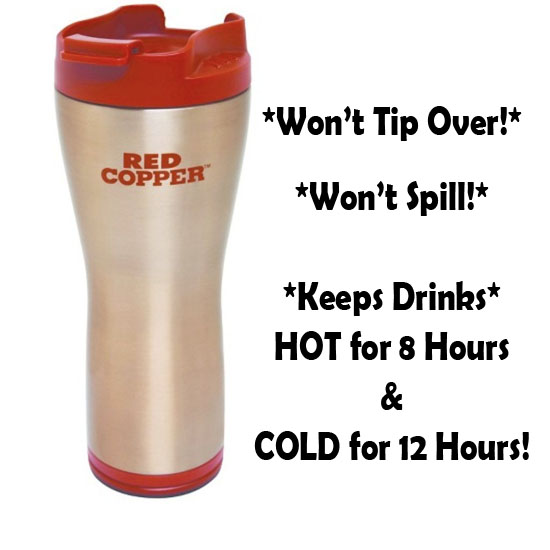 This thing is AWESOME! Not only does it not tip over and cause a mess, but it also makes your drinks, including coffee, taste better with the special lining. Keeps drinks COL for 12 hours and HOT for 8!
MAINTAINS THE FLAVOR of your drink all day long because the dual wall fused with the exclusive Red Copper ceramic construction creates a seal inside the mug
Keeps Drinks COLD for 12 Hours,
Keeps Drinks HOT for 8 Hours
NO TIP Technology keeps your mug where you put it. It's topple proof. Simply lift up to unlock.
Terrific for your desktop, the gym and kids
Patented DRIP GUARD and LEAK PROOF LID
FIND HIGH-QUALITY COFFEE AT:
Koa Coffee
|
Volcanica Coffee Company
|
Hawaii Coffee Company
|
CoffeeCakes.com
|
The Senseo Store
|
Cross Country Cafe
|
JavaJig, LLC.