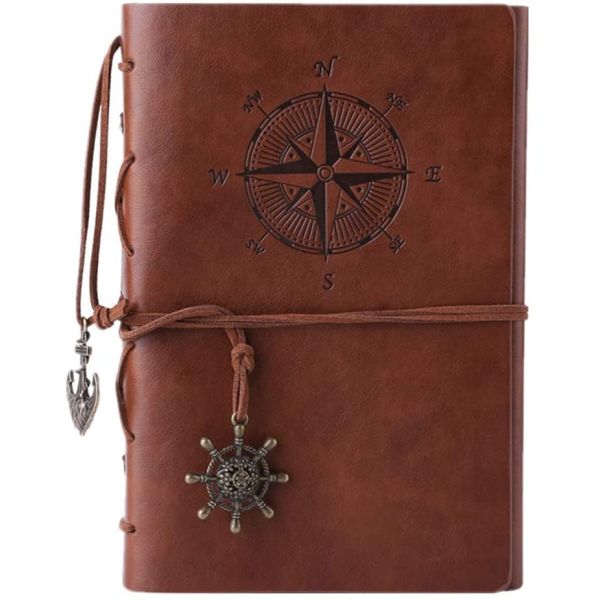 Vintage Spiral Journal / Notebook - 160 Pages and Refillable - Your getting a GREAT deal because you will receive brown or dark brown at random - 5" x 7.2" - Order 2 or more for FREE SHIPPING!
High-quality classic style Maleden
notebook
with rechargeable sheets, embossed synthetic leather, travel diary with blank pages and old-style pendant, Brown.
160 blank pages - ideal for writing, drawing, and pasting photos or articles. Without lines that can harm your designs.
Brown paper: perfectly keeps your writings and drawings to help you read them easily in the future.
Refillable: easily remove or put on paper to record any memory instantly, regardless of time and place.
High-quality case: Made of high-quality and durable synthetic leather for travel or outdoor adventure and good for storage.
Brand: Maleden. Includes Exquisite Maleden Packaging. A perfect gift for you, your family and friends.
Material:
- Cover: synthetic leather.
- Cardstock.
Color: brown
Size:
- Cover: 4.96 x 7.20 inches.
- Paper: 4.13 x 6.69 inches.
Weight: 3.5 oz.
Style: classic, casual and business.