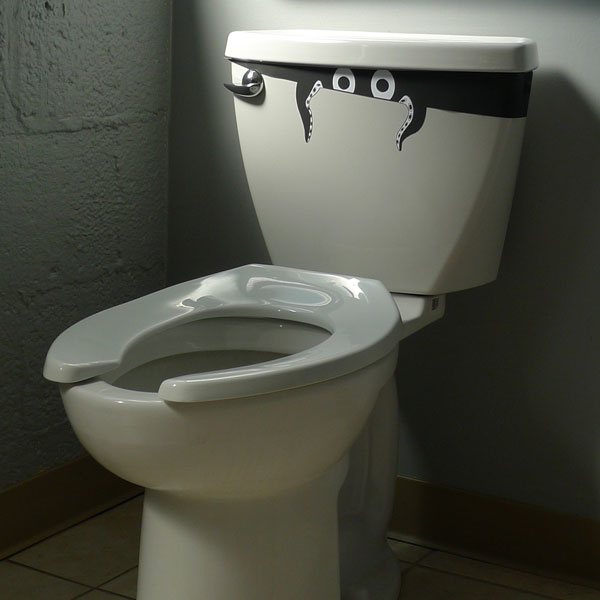 Please note, these items are all printed to order and therefore cannot be canceled. Please shop accordingly. Please note, these prints are not mounted or framed.
Does your toilet have a super spooky monster living in it? Well, it can with this
stick-on toilet monster
! Great for livening up that spot in your house that's usually 'all business'! Will fit most toilets by lifting off the lid and carefully sticking in place. Some slight modification (i.e. cutting with scissors) is sometimes needed to make it fit perfectly on your commode. These clings are removable and repositionable!
At check out you will be asked to choose either a right handle or left handle option. To find out which you need just stand in front of your toilet facing it, if your handle is on the right, choose right. If it's on the left, well, then you choose left!
Product Details
Super spooky tentacle creature that appears to crawl out of your toilet's tank
Great for livening up that spot in your house that's usually 'all business'!
Will fit most toilets by lifting off the lid and carefully sticking in place
Some slight modification (i.e. cutting with scissors) is sometimes needed to make it fit perfectly on your commode.
Choose the design made for your left handle or right handle toilet at checkout