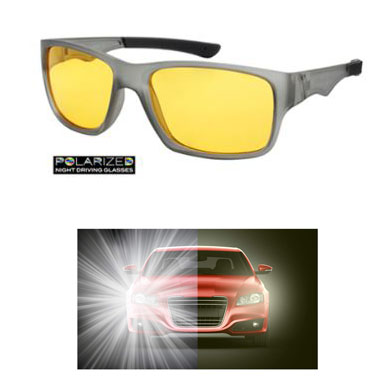 NEW YEARS CLEARANCE DEAL - Polarized Night / Rainy Day Driving Glasses - Drastically improves visibility at night and during rain! Reduces glare and "startbursts" fom oncoming headlights! Even if YOU don't need these, think of someone who may! $25 on TV, just $6.49 from us! - AVAILABLE IN STANDARD AND FIT-OVER PRESCRIPTION STYLE - 99 cent shipping, but if you order 2 or more, SHIPPING BECOMES FREE!
EXCELLENT NIGHT VISION-
Reduce night driving glare and eye strain
, enhance night vision, improve color clarity and optical definition, enable to see better when driving at night or cloudy, rainy days, making driving safer.
Packaging will vary