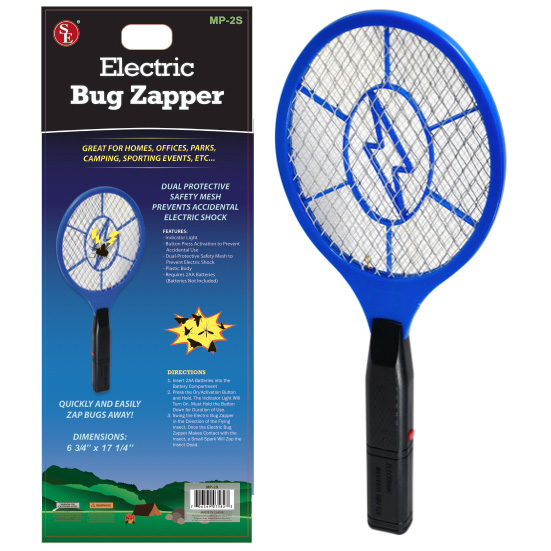 Electric Bug Zapper Racket - Fun Gift & yup, they really, REALLY work..and VERY well! A new way to entertain yourself and others at home :) Order 3 or more for FREE SHIPPING!
Convenient to kill bugs or mosquitoes effectively, quickly and cleanly in the house or outdoors; no smell, no chemical and no environmental pollution. The output power is relatively low, constituting no real hazard to humans or pets. The
Electric Bug Zapper
has no smell, and contains no poisonous or harmful materials. However, the net will become hot when activated, so please keep away from your skin, and from children. This Electric Bug Zapper, is claimed to be the fastest, cleanest and most effective insect terminator.
Product Features:
Kill Bugs Instantly!
Portable Zapper
Take it Anywhere
Lightweight
On/off switch
17-1/4'' long, 6-3/4'' wide
Uses two AA batteries (not included)