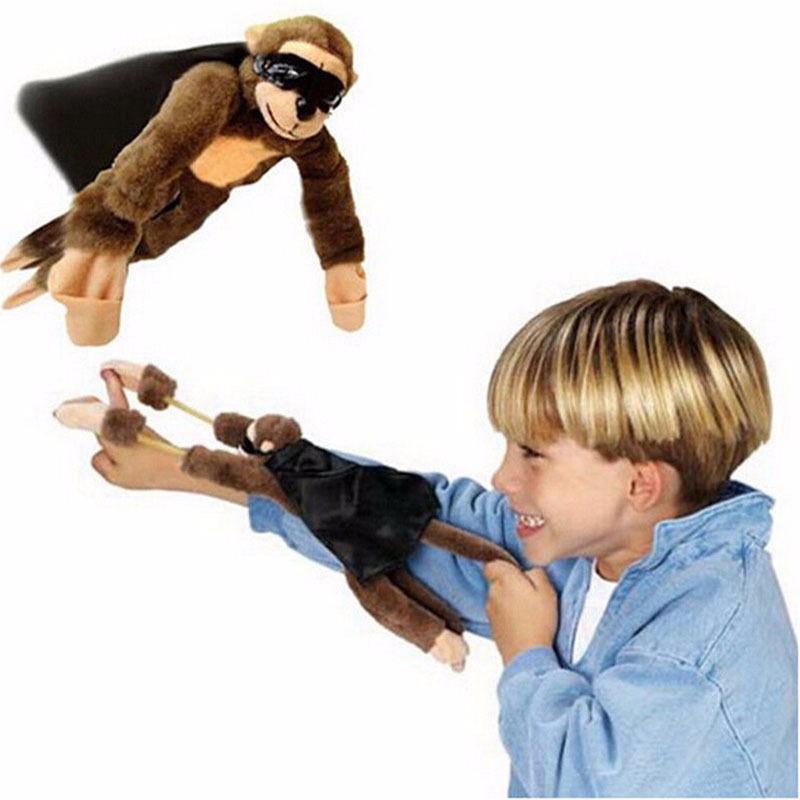 Note: There is random stuff on the cape. Like company names etc. But who cares, they fly the same and for a LOT less money!
Super Fly Monkey
is the hottest gift/toy on the market!This flying monkey can soar as high as feet 50 in the air and screams as he flies (motion activated)! It's a great gift for anyone ages 5 to 95!
1. Place your index and middle finger inside the two pockets located on Monkey's hands.
2. Pull back on the Monkey's legs to stretch the Monkey's arms. (7" maximum)
3. Aim upward, then release legs to launch.
Product Features:
Can soar as high as feet 50 in the air
Screams as he flies (motion activated)!
9.5" tall
100% Polyester
Color will be chosen at random