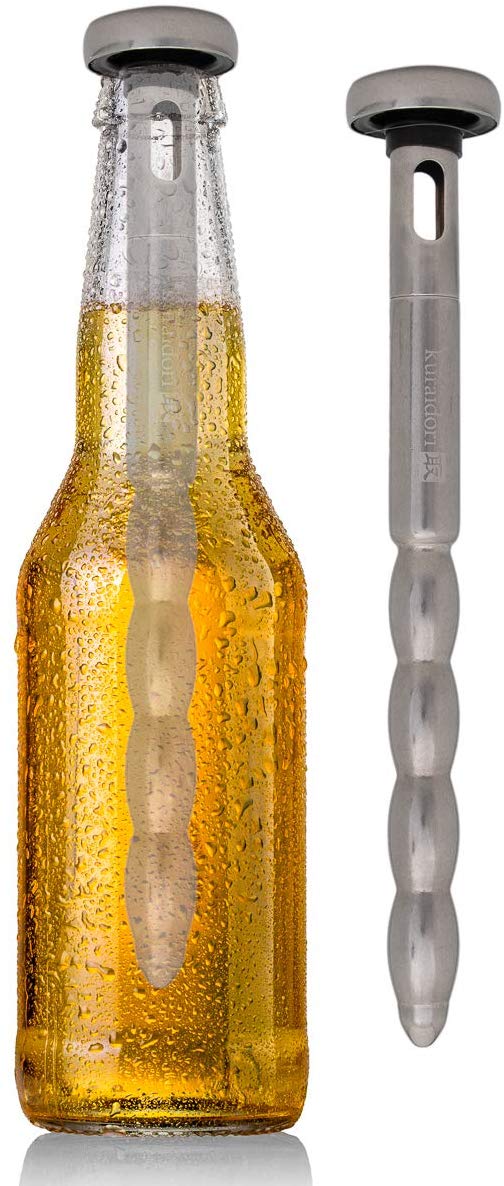 Set of TWO Stainless Steel Kuraidori Beer Chill Sticks - Instantly chill your beer or keep it cold! Drink THROUGH the chill stick, and NO, the mouth piece isn't cold on your teeth. Cools multiple beers with one chill! Comes in nice retail packaging! All in all, these are amazing! - EVEN BETTER, order 6 or more and price is $4.99! Have these for your Spring & Summer parties!
Delight your drinking sense with this amazing new chillsner or chilling device.
Kuraidori beer chiller stick
will chill your beer rapidly and maintain the chilled temperature for longer delivering a cold drink to the very last sip. This beer chiller stick lets you have a COLD BEER whenever you want, INSTANTLY! How many times have you come home craving a cold beer only to find there is none left in the fridge and if you put one in the freezer it will take at least 40 minutes before it starts cooling. Well, now you can say GOODBYE for good to having to drink warm beer thanks to our Chillsner or Beer Chiller Stick! Kuraidori Beer Chiller Stick is the most convenient and effective option for having a chilled beer instantly.
LOOKING FOR A GOOD DEAL ON WINE? CHECK THESE:
🍾 Plonk Wine Club
🍾 Cellars Wine Club
🍾 The California Wine Club: Save 50% off your first 3 months!
🍾 Wine of the Month Club: FREE Wine Accessory with Every Gift Membership!
🍾 Wine2Go