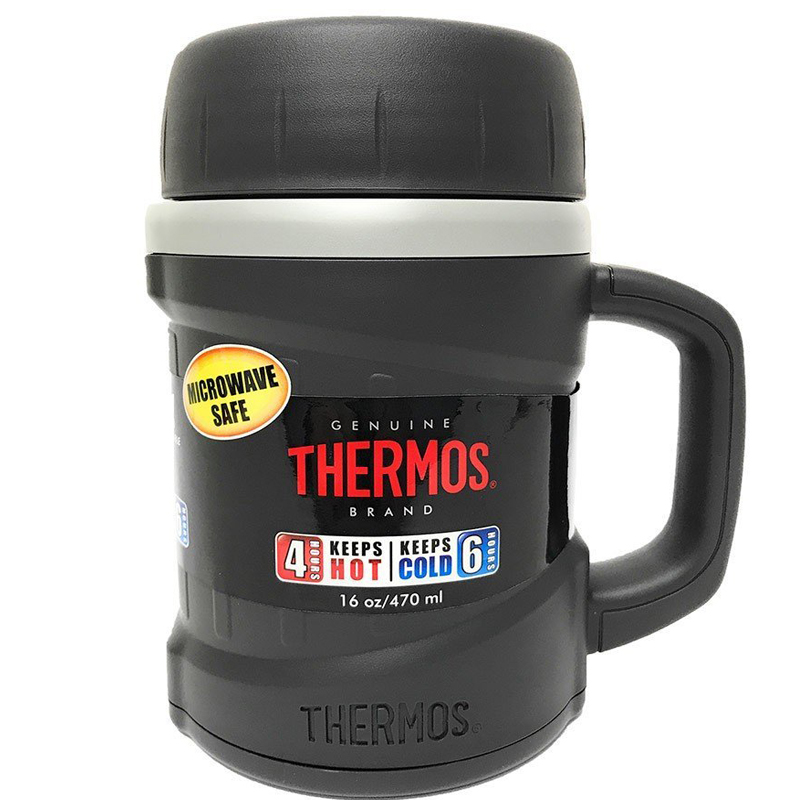 Currently $17 on Amazon!
Who doesn't love a warm, nice, cozy lunch? Whenever you need to eat, this thermos food jar comes in handy. You can carry it easily as it is highly portable and lightweight.
You can reheat your food anytime and anywhere with no sweat. With its wide mouth, you can easily use it, eat from it, and clean it right away. You also don't need to worry about getting burnt with your hot meals as this comes with great exterior that stays cool to the touch with hot liquids or food.
If you have leftovers, you can save it for later. This food jar can keep your food for several hours, hot or cold, as this product is equipped with vacuum insulated foam. This is great to use at work, school or when travelling, and even ideal as a gift item!
Product Features
LIGHT, COMPACT, PORTABLE AND ERGONOMICALLY DESIGNED TO BE THE PERFECT ON THE GO LUNCH FOOD KEEPER: Conveniently designed lid with big rubber handle makes it easy to snatch up and run out the door with. Sleek gray design and easy twist off top make this food jar ideal to use at work, school or when traveling.
MICROWAVEABLE AND DISHWASHER SAFE: Reheating food is as simple as twisting off the top and popping in the microwave. When it is time to clean off, simply toss the top rack into the dishwasher then wash and dry.
EQUIPPED WITH VACUUM INSULATION TECHNOLOGY: It comes with a vacuum insulated DOUBLE WALL FOAM for maximum temperature retention, hot or cold. It keeps food hot for 4 hours & cold for 6
EASY AND SAFE TO USE: Made with durable BPA-Free stainless steel interior with cool to the touch and sweat-proof exterior material. Also the jar comes with a wide mouth for an easy fill, eat from, and clean.
GREAT GIFT IDEA: Besides making this your family's lunch companion, this item is an ideal give away to your bosses, friends, colleagues and neighbors. It is affordable, practical, useful, highly suitable item for everyone!