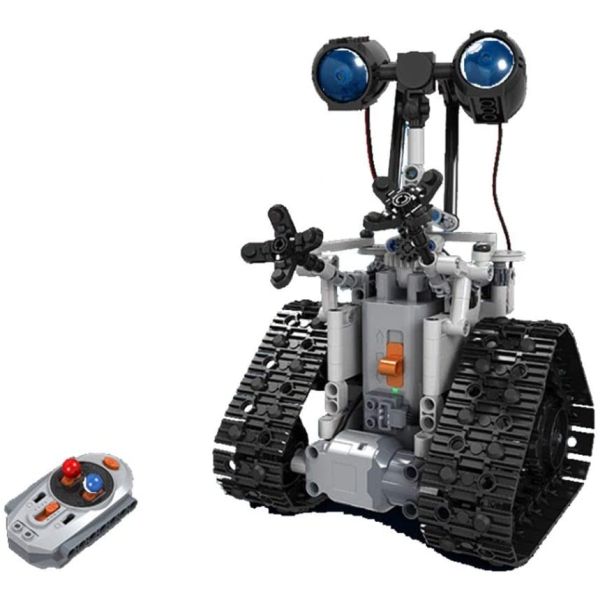 Perfect for the robot enthusiast!
Building is a great way to develop motor skills and improve eye-hand-eye coordination. This RC Robot Building Kit comes with 408 pieces and will challenge you to build a 5.5x5.9x8.4 inch robot that is remote controlled, can move backwards, forwards, blink eyes, and turn left or right. The robot also comes with a battery box (6-AA batteries not included), 2 motors, light accessories, a receiver (2-AAA batteries not included), and an instruction manual.
This robot
makes a great gift for enthusiasts, but we recommend for ages at least 6 years old and up.
Product Information:
Color: black and gray.
Recommend for ages 6 years.
It works with 6 AA 1.5V batteries (not included).
Controller: 2 AAA 1.5V batteries (not included).
Item size: 5.512 x 5.906 x 8.465 in.
Contents Includes:
408 plastic pieces
1 battery box
2 motors
1 x light accessories
1 receiver
1 instruction manual (edited)