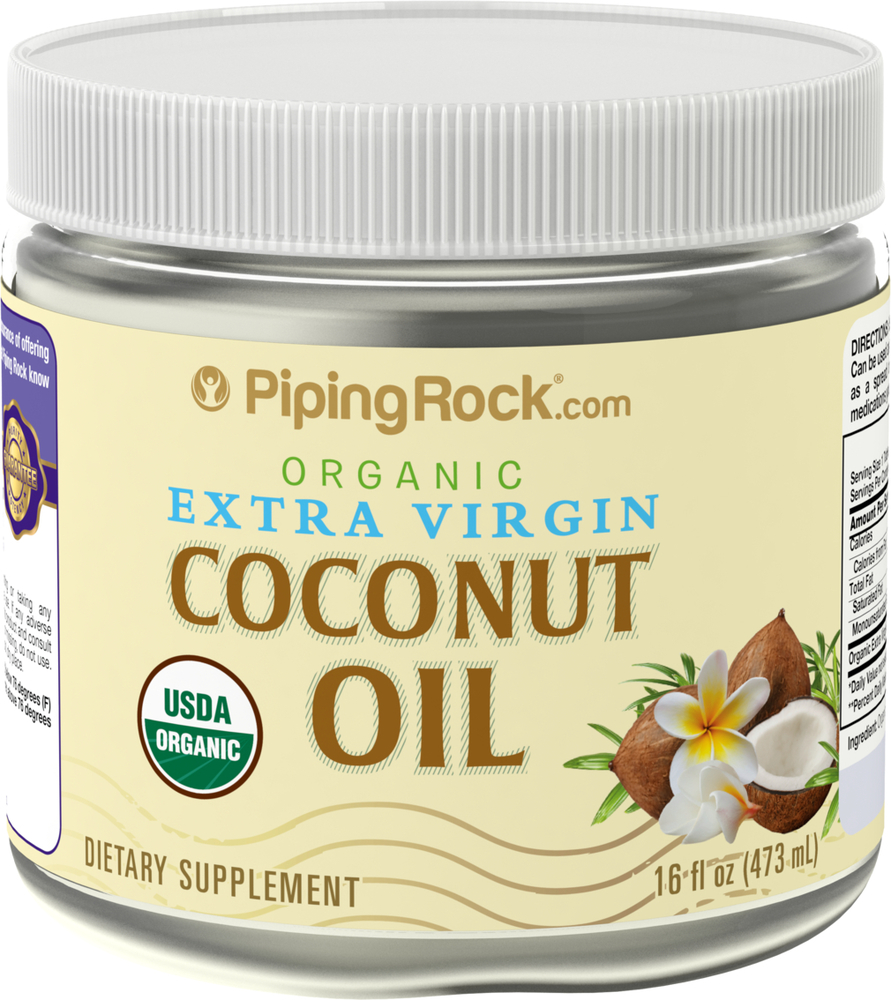 This multifunctional oil
comes from the smooth, white flesh found on the inside of this familiar fruit's hard exterior. It's what gives coconuts their distinct tropical aroma and flavor, and (as an added bonus!) is jam-packed with beneficial nutrients and essential fatty acids!
It can be easily replaced at a 1:1 ratio and can be used in baking, frying, sautéing and in making smoothies. Quite simply, it is a must-have in any pantry!
This unique oil has a low melting point, depending on your method of storing. If stored below 76°F, the oil will solidify. If stored above 76°F, it will liquify. If you'd like to soften the oil before scooping, simply place the jar in a bowl of steaming hot water for a few minutes.
Piping Rock's Promise:
We proudly offer you our ever-growing selection of Vitamin & Supplement products designed to help you achieve your wellness goals at the lowest cost in the industry! The beauty lies in the depth of our assortment. Piping Rock carries hundreds of Vitamin & Supplement products for Men & Women's Health. We offer capsules, powders, softgels, liquids, organic formulas and much more. Our products are stacked with premium ingredients, sourced from all over the globe. Our robust product line is evolving every day to meet your wellness needs!
About Piping Rock's Quality:
You've found your One-Stop-Shop for Vitamins & Supplements at Piping Rock. Our formulas are crafted in our own "GMP Certified" manufacturing facilities. We verify Piping Rock products with third-party, FDA-registered agencies to ensure quality & purity. Each product goes through hundreds of checks, in-process and post-production. Furthermore, we can assure you that everything that is on our label is consistent with what goes into our Vitamins & Supplements. We guarantee purity, potency, safety and innovation in everything we do.