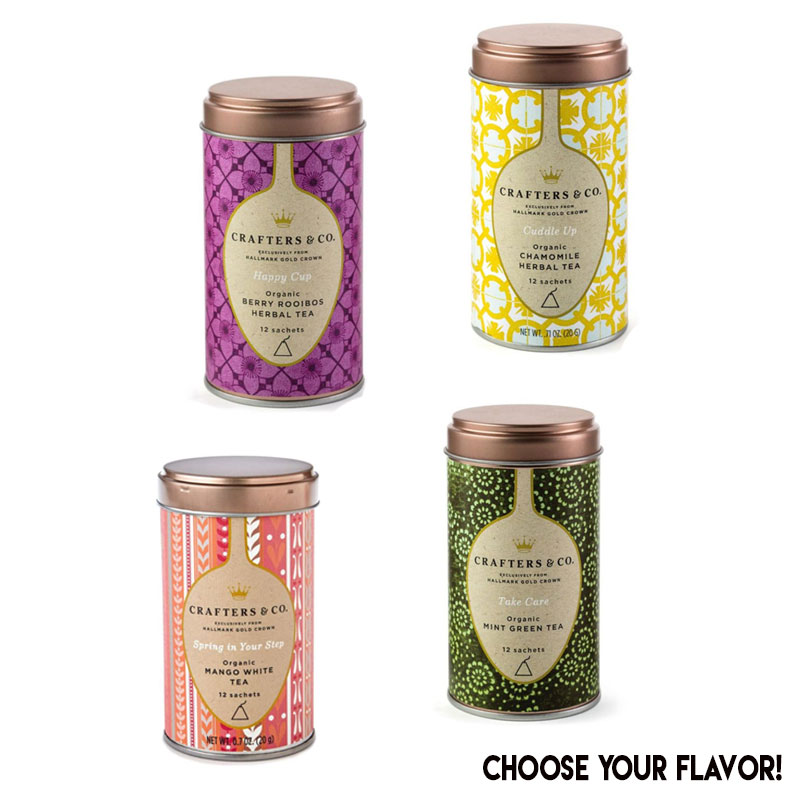 All teas are certified USDA organic and include adorable affirmation cards. The best by dates range from 01/2018 to 05/2018. Each container includes 12 sachets. You will receive 3 canisters for a total of 36 sachets per order. Choose your flavor at checkout!
Rooibos: Enjoy this fruity, naturally-caffeine-free, berry rooibos tea day or night. The pleasing flavor of this high-quality organic tea is delicious hot or cold.
Chamomile: Curl up with a soothing cup of chamomile tea. Enjoy the relaxation that this healthy, harvested, organic tea brings with each sip.
Mango: Enjoy a refreshing, delicious tea while taking in a generous amount of antioxidants and polyphenols paired with the intoxicating flavor of mango. This high-quality organic tea makes the perfect pick-me-up brewed hot or cold.
Mint Green: Mint adds a little zip to the clean, subtle flavors of this organic tea. Relish every sip while your body enjoys the health benefits of potent antioxidants and polyphenols.

Product Features