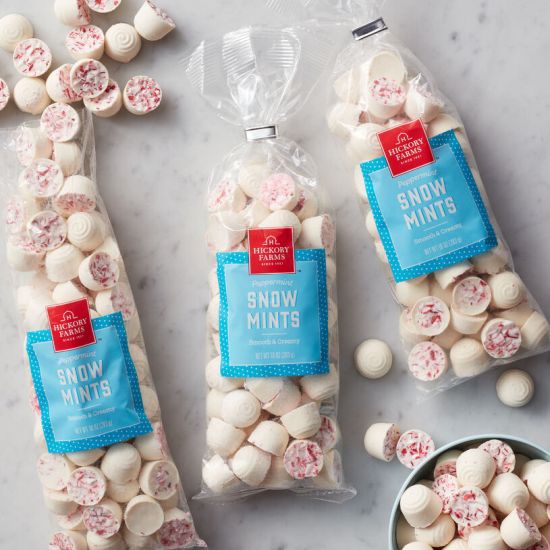 3 PACK Hickory Farms Snow Mints - Creamy, melt-in-your-mouth mints with crunchy crushed peppermint pieces. - These are INCREDIBLY popular but generally very hard to find outside of Christmas time. - You're getting about TWO POUNDS worth! - Order 2 or more 3-packs and SHIPPING IS FREE!
Grab these now while the prices are down!
Peppermint lovers can't get enough of this famous treat! Our Snow Mints are made from freshly crushed peppermint, with a creamy, cool texture that melts in your mouth. These candies add a festive touch to any gift, or set out in bowls for a delicious addition to your holiday party's snack spread.