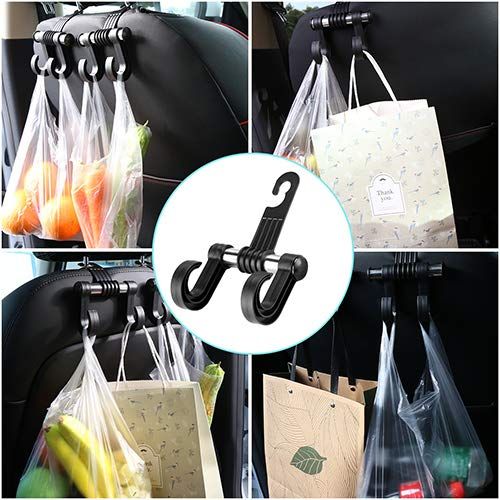 Universal Headrest Hook - INCREDIBLY handy! Instantly stop items from falling out of bags and rolling all over the back seat! Holds up to 9 pounds! Hands down one of the handiest things you will ever buy! Don't forget to order for each head rest, and each car!
Instantly
organize your back seat
and prevent items from falling out of bags all over the place! When they aren't in use, you will barely even know they're there. BUT, when you need them, they will be one of the most handy things you've ever purchased!