SECRET DEAL - YOU MUST SEE THE VIDEO! These are AMAZING! See all the details in the video! Smart Tech Laptop / Tablet Backpack With Anti-Identity Theft, USB Charging Port & TSA Approved Scan Option! Charge your devices through the backpack AND run through security without having to take your laptop out! FULL of features! You're going to LOVE this backpack! SHIPS FREE WITH EXPRESS SHIPPING TO GET THERE BY CHRISTMAS!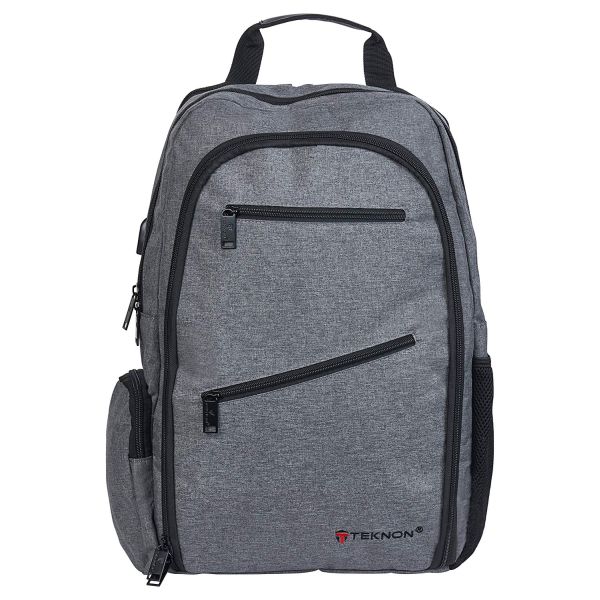 The Tiegen Backpack is attractive and modern, yet packs all the conveniences you would want and need, to carry around anything you have. With its included USB Power Bank with external charging port, you can recharge your cell phone, tablet and other mobile devices with ease. RFID Blocking technology held within its credit card slots allows you to carry your personal items confidently without the worry of your financial information being electronically stolen. An elastic side pocket securely carries beverage containers both small and large. Dedicated holders for pens and pencils will carry up to six with ease of access. Breathable back pads and cushioned straps allows for maximum comfort while you are on the go.
Product Features
USB Power Bank Included To Charge Your Mobile Devices
RFID Blocking Technology To Safeguard Your Credit Cards and Other Readable RF Items
Backside Laptop / Tablet Holder Opens Flat For Ease Of Use
Two Secure Locations To Carry Your Laptop(s) or Tablet(s)
11 Unique Pockets / Storage Areas Including An Elastic Side Pocket To Carry A Beverage Container, combined with overall measurements of 21" tall by 15" wide and 6" deep provide the space to handle anything you need to carry.
SHOP THE LATEST DEALS FOR THESE STORES: