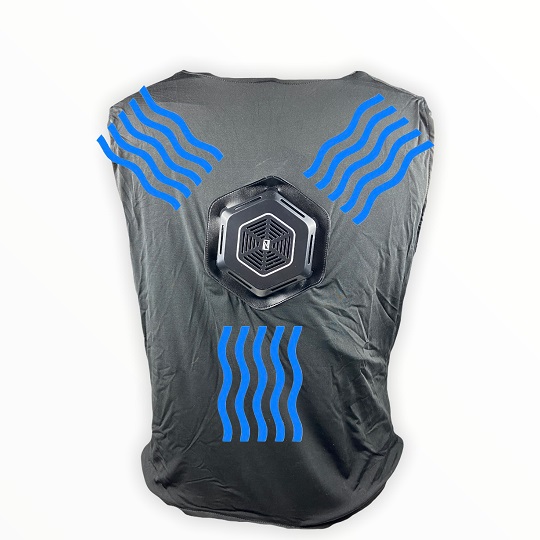 A VERY UNIQUE OPPORTUNITY TO GET THIS AT 80% OFF! SEE THE VIDEO! Thin Ice Moisture Wicking Thermo-Cool Cooling Vest - Comes with rechargeable battery pack - You're getting a PHENOMENAL deal because it's, well, the wrong season for this, and because it mentions an App in the directions that doesn't actually exists. Crazy right? End result is you getting about 70% off! SEE THE VIDEO! This really works!! - This item has a $2.99 ship charge, but if you order 2 or more, SHIPPING IS FREE!
This is a fun find and perfect to get ahead for the warm weather!
This cooling vest
most certainly lives up to its name! The unique cooling mechanism can lower temperatures by up to twenty degrees! When choosing the size, select one that is going to be slightly snug. Personally, I wear a medium men's shirt and the medium vest worked perfectly. The battery pack is removable and can actually be used to charge items like your phone in a pinch
The vest is lightweight, comfortable, and easy to wear. Temperature is controlled manually with a built-in controller.
Sizes:
S - chest 32-36"; waist 28-32"
M - chest 38-42"; waist 34-38"
L - chest 44-48"; waist 40-44"
XL - chest 50-54"; waist 46-50"