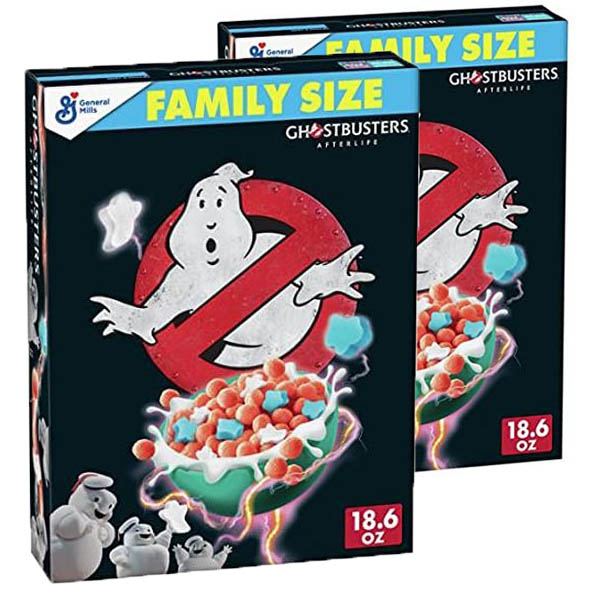 (This is now also a collector's item (just like the one from the 80s) as you can't buy it in any stores! It's also delicious!) 2 Pack of Ghostbuster Afterlife Cereal - Family Size - Retail price is based on what it's going for on amazon, which is $20 per box - Order as much as you'd like (while they last) so you can eat some and save some to sell in 10 years for a massive profit :) - Order 2 2-packs and SHIPPING IS FREE!
Don't miss out on this deal!
Family Size box (18.6oz) Ghostbuster Afterlife Fruity flavored, sweetened corn puffs with marshmallows and other natural flavors
Fruity flavored
Marshmallow
TIP:
Like cereal? Check out these other
cereal deals
while you are here!