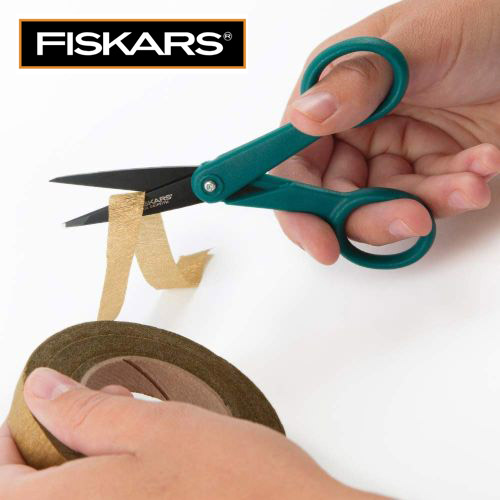 INSANE DEAL! Fiskars Non-Stick Scissors - Precision Non-Stick Micro-Tip blades have a non-stick coating for easy cuts through glue, tape and other adhesives - $13 on amazon with 5 star reviews! - 99 cent shipping, but order 3 and shipping is FREE!
Easily cut through sticky materials and adhesives with Fiskars Lia Griffith Non-stick Micro-Tip Crafting
Scissors
, featuring stylish design accents by internationally renowned DIY designer and maker, Lia Griffith. The non-stick blade coating makes it easy to cut cleanly through sticky materials like tape or glue, while high-grade, precision-ground, stainless steel blades offer a lasting sharp edge that cuts all the way to the tip. Micro-Tip blades allow you to cut tight patterns and intricate details with precision. A double-finger-loop handle design also provides comfort and control.
Product Features
Fiskars Lia Griffith Non-stick Micro-Tip Crafting Scissors have a non-stick blade coating for easy cuts through glue, tape and other adhesives
High-grade, stainless steel blades cut all the way to the tip and are precision-ground for a lasting sharp edge
Precision Micro-Tip blades are ideal for cutting tight patterns and intricate details
Double-finger-loop handle is sculpted to fit your hand, maximizing control and sensitivity