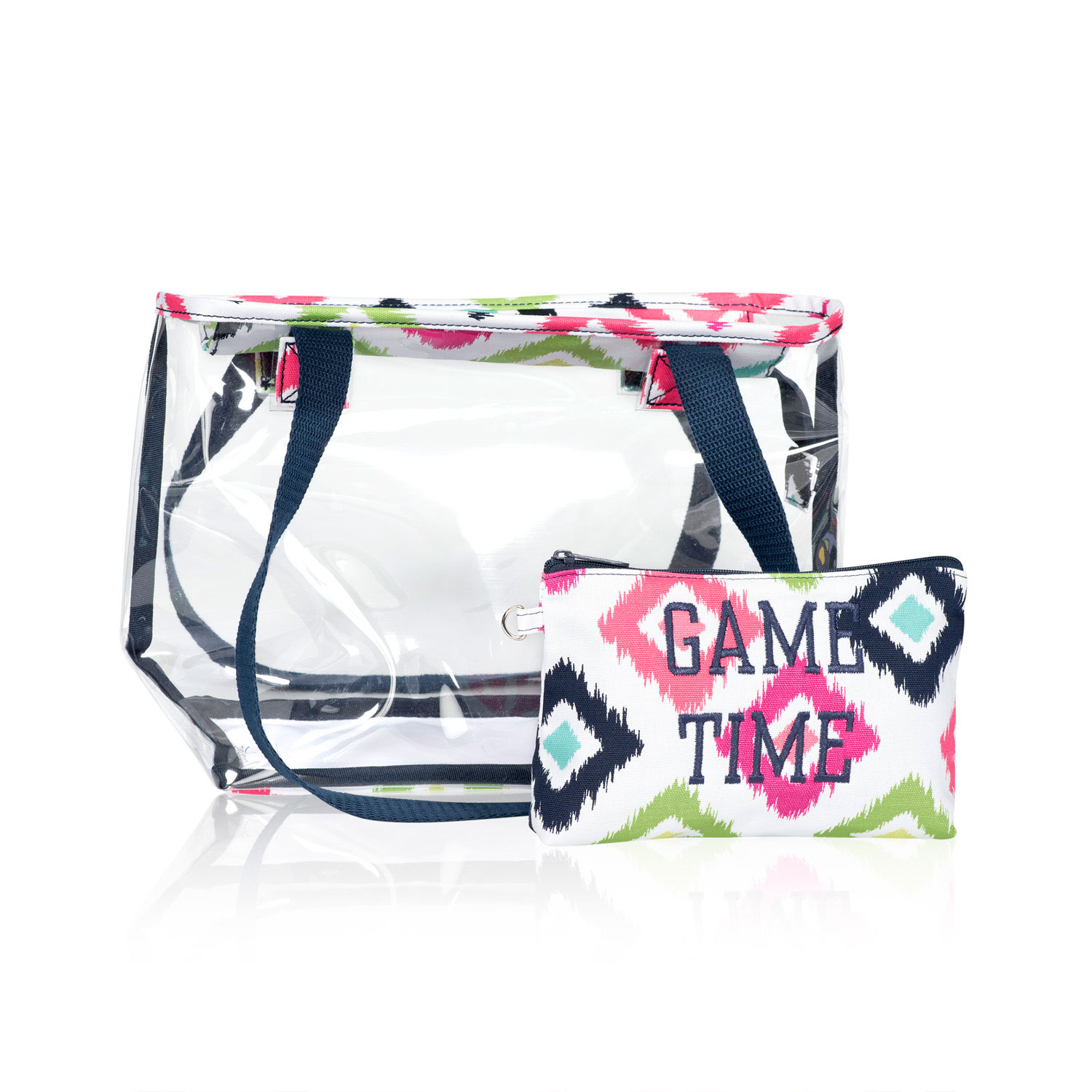 Hurry! This is only available for a limited time only and perfect for going to the game!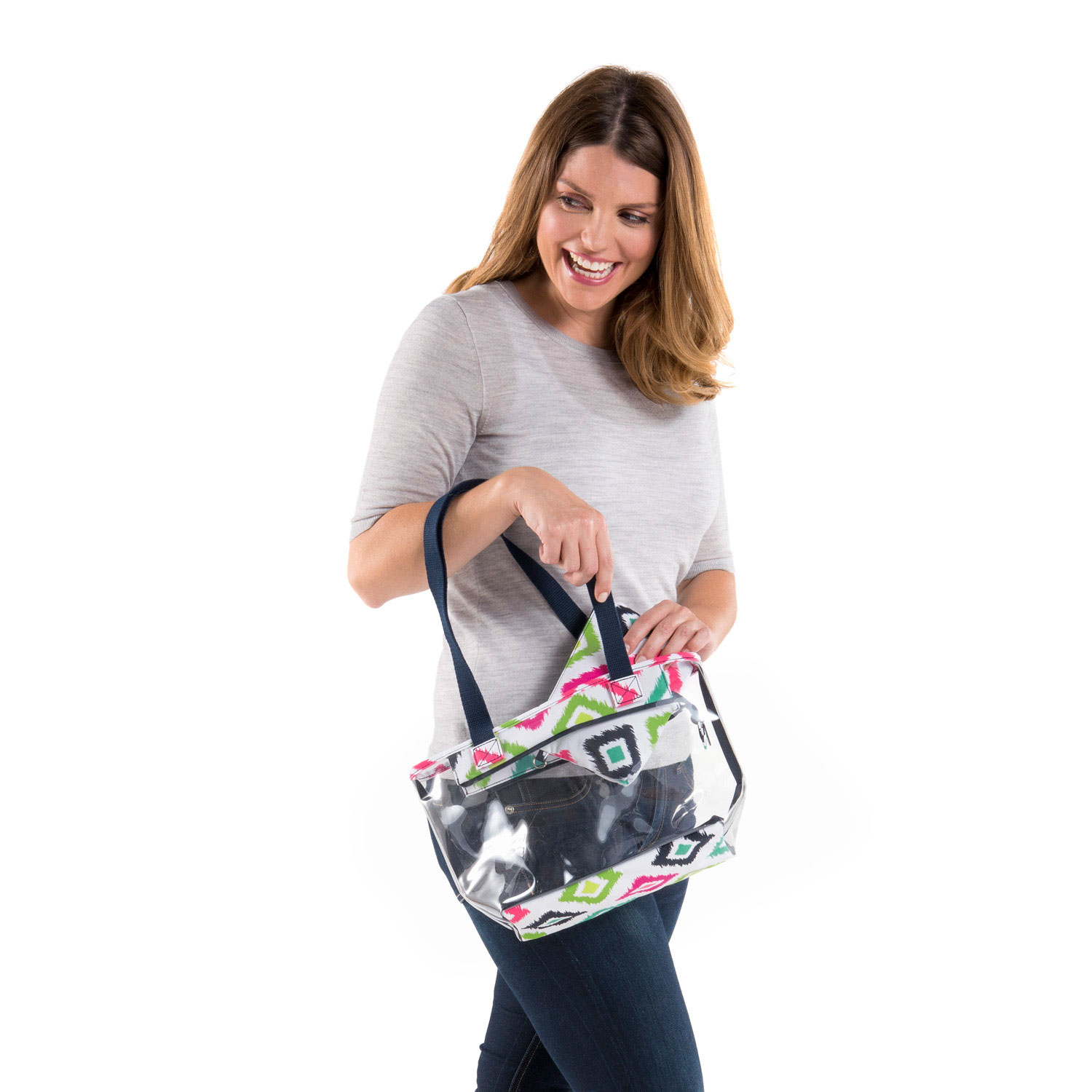 Why you'll love it:
Practical and stylish, the
Clear As Day Duo
lets you keep all your money and credit cards safe when you're out and about. The Mini Zipper Pouch keeps everything out of sight while the matching PVC Bag offers extra style and room. It's a convenient way to keep an eye on your valuables when you're at a sporting event, outdoor concert, camping, amusement park, farmer's market, fair or dozens of other places.
Key features:
Mini Zipper Pouch - Canvas
Bag – PVC
Zipper closure on both
Mini Zipper Pouch matches trim features on PVC Bag
Monogramming and personalization options available – Mini Zipper Pouch only
Mini Zipper Pouch approx. 5.5"H x 8"L x 1.5"D
Bag approx. 8.75"H x 9.75"L x 5"D