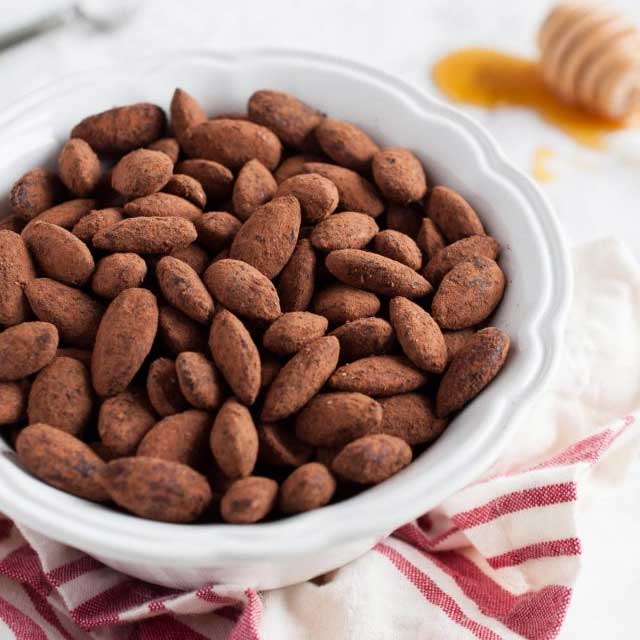 These are INCREDIBLE! 3 Pounds of Premium Cocoa Dusted Almonds - Delicious Snack & flat out amazing on ice cream! Once you've tried these, you're going to regret not ordering more! SEE THE VIDEO if you need more info - ORDER 2 OR MORE FOR ONLY $14.99 EACH! - SHIPS FREE!
Almonds are the perfect on-the-go snack that's not only tasty and filling but also healthy! Get 3 Pounds of
Premium Cocoa Dusted Almonds
for a non-premium price!
These almonds are coated with cocoa for some sweetness, without anything artificial! And with 3 pounds, you'll have plenty of nuts to share with friends.
Product Features
3 Pounds of Premium Cocoa Almonds
Get 3 pounds of premium Cocoa Dusted Almonds for a non-premium price!
Almonds are coated with cocoa for some sweetness, without anything artificial