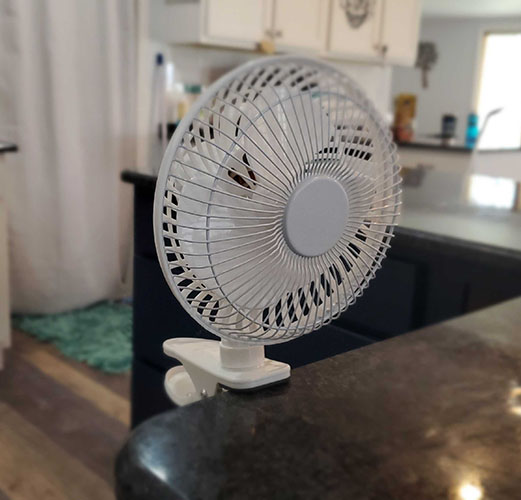 White Clip-On Fan - Takes up virtually zero surface space! Great for desks, nightstands, side tables, headboards etc! Also makes a great travel fan so you can take to hotels with you! Just plug it in, clip it on, and get COOL! SHIPS FREE!
Very rarely will you have temperature control in your dorm so clip-on and chill out. This
fan clips
to your bed to keep you cool at night or to your desk to help you sweat less during last-minute cram seshes.
6" Diameter Front Grill
2-Speed Adjustable