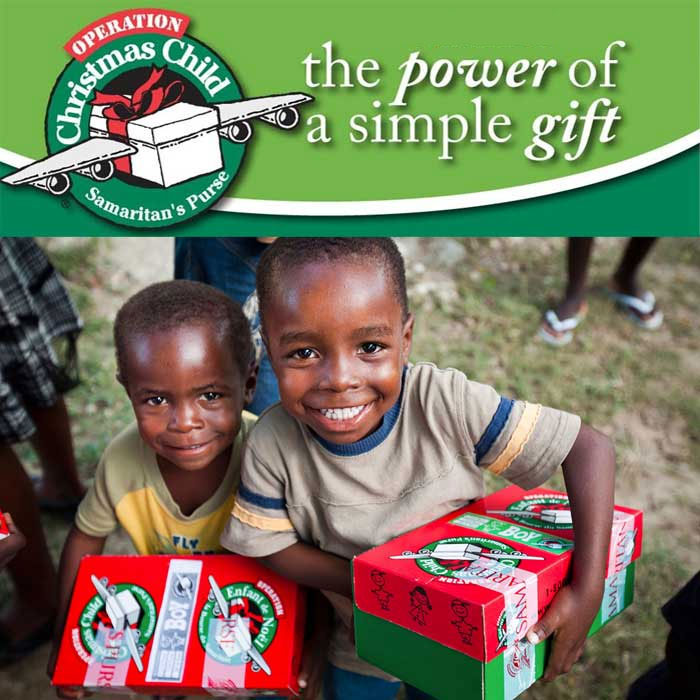 11th Annual Event! This is a huge success every year due to the giving nature of our amazing TDD fans. Let`s work together to make this year even better! Thank you in advance for your kindness and generosity.
THIS IS A DONATION! YOU WILL NOT RECEIVE THIS ITEM! Please see the videos to the right, we truly appreciate your participation! When you make this purchase, a shoe box will be assembled in your honor and donated to
Operation Christmas Child
. The above picture is example of what our team will fill the boxes with. An assortment of photos of the completed boxes will be made available once the operation assembly has been completed. Your $5 will be multiplied , as we at TDD will be chipping in extra for every box purchased. On top of that, for every box sponsored, we will MATCH it! Yes, if you donate a box, we will donate a box. If you donate 10 boxes, we will donate 10 boxes! The boxes will be assembled and delivered to a local drop off area.