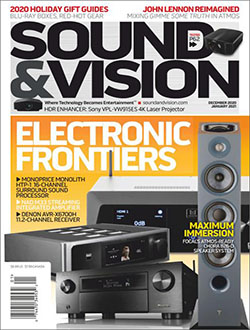 Sound & Vision is at the forefront of the ever-changing, always dynamic world of electronic entertainment. Authoritative and accessible, written with insight and humor, Sound & Vision is the preeminent source for consumers of home theater, audio, video, and multimedia products. Order your complimentary 1-year subscription (a $10 value) today.
NOTE: This item is absolutely free, but please note that Closet of Free Samples does not ship out freebies and free samples! Also, Closetsamples.com does not offer free stuff or free samples for sale. Follow the instructions provided above to request the listed freebies. If you need to contact a specific merchant, please follow the link to that merchant's own website.
Visit Closet of Free Samples website every day for more new freebies and deals.