If you are on a craft budget (and who isn`t in the current economy?), have a look at this collection of
60 low-cost craft projects
, sorted into categories such as needle craft, home decor, crafts for kids and more. We want you to know you can still enjoy your favorite hobbies without spending a lot of cash. With a few craft projects, you will have thrifty gifts for every occasion. Check out this FREE ebook for all your
affordable crafting
needs. In this ebook you will find tips on:
Candles and Soap
Crafting with Kids
Crochet Patterns
Craft Gifts
Recycled Gifts
Home Décor
Papier Mache Crafts
Holiday Crafts
Halloween Crafts
Knitting Patterns
Painting Projects
Organization
Scrapbook Pages
Sewing Projects
Thanksgiving Crafts
Unexpected Craft Ideas (Great Gift Ideas!)
Valentine's Day Crafts
Wearable Crafts
Wedding Crafts
Woodcrafts
Section 1: Candles and Soaps
Learn how to make your own decorative floating candles from scratch!
Section 2: Crafting with Kids
By using materials already in your home, you can give your kids projects that they`ll love to make as an activity with you or all on their own.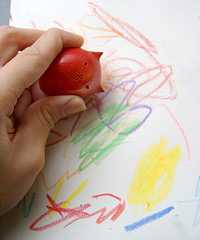 Section 3: Crochet Patterns
With your scrap yarn, you can create beautiful slippers or a simple afghan.
Section 4: Craft Gifts
Make a CD holder for Mom or a decorative jar for Christmas treats in just a few easy steps!
Section 6: Home Décor
Instead of hiring a decorator, use materials you already have to make your home look brand new.
Section 7: Papier Mache Crafts
These crafts use recycled newspapers for fun holiday decorations!0
Section 8: Holiday Crafts
These simple crafts will help you save money for any holiday and give your home a personal touch.
Section 9: Halloween Crafts
With these craft ideas you`ll have the spookiest decorations around!
Section 10: Knitting Patterns
Create anything from a kitchen potholder to a winter hat with these easy patterns.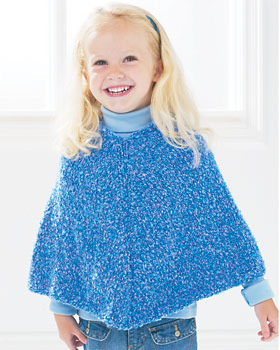 Section 11:Â Painting Projects
With some decorative paint you can create unique  and useful pieces for your home or to give as hand-made gifts!
Section 12: Organization
Check out your local discount store for supplies so you can make ordinary organization into a work of art.
Section 13: Scrapbook Pages
You don`t need to spend a lot of money or time to make scrapbook pages that you`ll want to keep forever.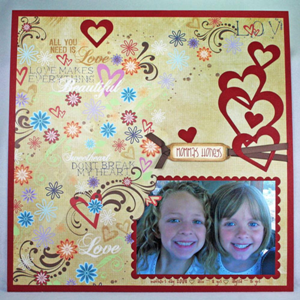 Section 14: Sewing Projects
Making your own clothes can be easy and fun with this project!
Section 15: Thanksgiving Crafts
If you`re having family over for Thanksgiving and need some last minute decorations, don`t worry! Follow these easy directions for decorations you can re-use every year.
Section 16: Unexpected Craft Ideas (Great Gift Ideas!)
With some fun beads you can make really inexpensive but creative presents.
Section 17: Valentine`s Day Crafts
Craft the perfect Valentine`s Day gift for your special someone with these projects!
Section 18: Wearable Crafts
Bedazzle some ordinary jeans or flip-flops for a stylish look any time of the year.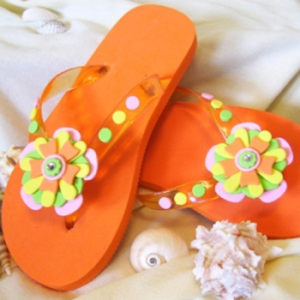 Section 19: Wedding Crafts
These crafts are perfect if you want to save money on your wedding shower or party favors.
Section 20: Woodcrafts
These woodcrafts are cheap and easy to make, plus you can even give them as a thoughtful gift!